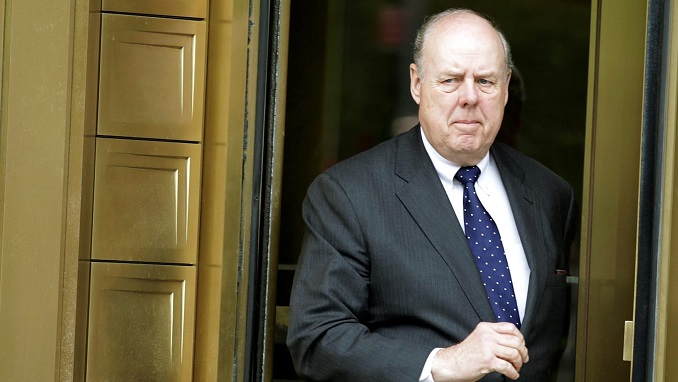 President Donald Trump's lead personal lawyer, John Dowd, has resigned from the President's legal team handling the response to the Russia investigation, AP reported.
Dowd, who has urged the President to cooperate with special counsel Robert Mueller's probe and resist attacking him publicly, resigned as his disagreements with Trump intensified and the President stepped up his attacks on the special counsel.
Dowd's move comes after weeks of rumors about an impending shake-up of Trump's legal team, just as it's been in the midst of negotiations with special counsel Robert Mueller about a sit-down interview with the president.
Dowd, 77 years old, joined the Trump legal team in June. Gaining Mr. Trump's confidence, he supplanted longtime Trump attorney Marc Kasowitz as the lead outside lawyer representing the president in the Russia probe.
"John was an extremely able advocate on behalf of the president. He'll be missed," said Ty Cobb, a White House attorney handling the Russia probe inside the West Wing.
With Mr. Dowd's departure, Mr. Trump's legal team faces more pressure to hire new lawyers—a step people familiar with the team's thinking said is necessary to help work through the constitutional, practical and legal considerations involving the president's possible testimony.
This week, Trump added Joseph diGenova, a former U.S. attorney who has been highly critical of the FBI and Department of Justice, to his outside legal team.
Trump indicated Thursday he would be willing to testify in the Mueller probe, something that Dowd reportedly advised the president against.
One difficulty in finding attorneys to join the team is that many law firms in Washington already represent other clients involved in the Russia investigation, a potential conflict of interest.