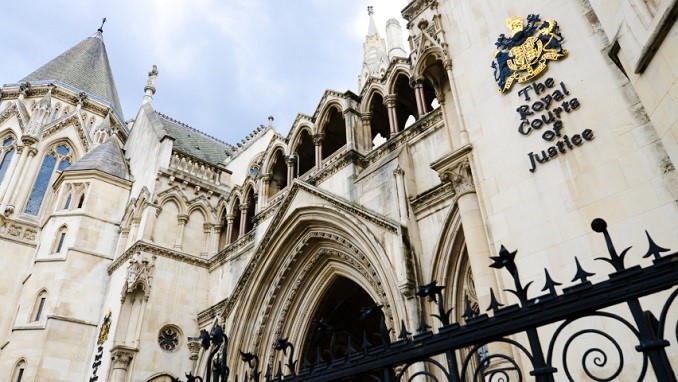 Russia and Ukraine began the next round in their legal battle over a politically charged $3 billion Eurobond on Monday, Tass agency reported.
The Court of Appeal in London is considering Ukraine's appeal against the decision of the High Court of London, which obliges Russia to pay $3 billion of the so-called "Yanukovych debt" for the Eurobonds issued by Ukraine in 2013.
The Court of Appeal of England and Wales started the review of Ukraine's appeal against the decision of the High Court on London on Monday, with Vice President of the Civil Division Elizabeth Gloster presides over the court session.
"The judge should announce her decision after completion of hearings. Most likely, this will be on Friday. She will most probably take time to issue the decision. I think it will be about three months," a lawyer of The Law Debenture Trust Corporation told reporters on Monday.
Ukraine is suffering sluggish growth and has come under international pressure for its slow progress in tackling corruption, one of the main obstacles to the disbursement of a long-delayed loan tranche under its International Monetary Fund aid-for-reforms program.
At the heart of the legal dispute is the debt raised in late December 2013 by then-Ukrainian President Viktor Yanukovich in Russia – less than two months before street protests in the ex-Soviet republic toppled his Moscow-backed government.
Switching to a pro-Western government and teetering on the brink of bankruptcy, Kiev signed up to a loan program with the International Monetary Fund (IMF) and restructured its sovereign hard currency bonds.
But Moscow declined to take part, insisting its bond which matured in December 2015 should be classed as sovereign, bilateral debt. Kiev refused to pay, saying Russia should have participated in the restructuring.
Following Russia's request for a summary judgment, the court ruled in March that Ukraine did not provide "justiciable defense" and declined to send the case to full trial.
Kiev appealed the decision. It argues its then-government had lacked the capacity to enter into the agreement with Russia, incurred the debt under duress and on unfair terms.
Ukraine had also argued non-payment was a countermeasure against interference in its economy and territory following Moscow's military 2014 intervention and annexation of Crimea.
Signs are Ukraine will fight tooth and nail to avoid paying Russia.
"Ukraine reaffirms the strong belief it has in its legal position, as asserted in these proceedings, as well as its commitment to standing firm in the face of this further aspect of Russia's aggression towards Ukraine and its people through until the full conclusion of the legal process," Alex Gerbi at Quinn, Emanuel, Urquhart & Sullivan LLP, the law firm representing Ukraine, said in a written statement.