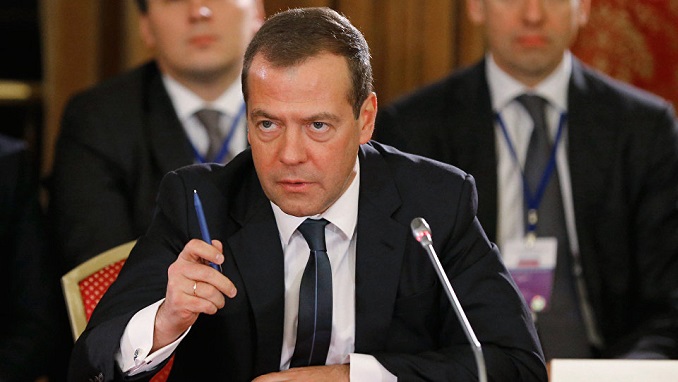 Above all things, domestic investment can be a driver for Russia's economic development, Prime Minister Dmitry Medvedev said in an interview with Russian TV channels, according to TASS news agency.
"The growth of the national economy can be first of all driven by its own investments – investments that appear as a result of economic development. Foreign investments, with all due respect and our aspiration to obtain them, are still a secondary source," he noted when asked about sources of investment amid sanctions.
"Overall we have a strong economy, an economy of a rapidly developing country, which is why we should focus on our own sources of development. However, that does not mean, of course, that foreign investments are no longer welcome. Obviously, we will try to maintain all that has been done over the past years, including the investment climate, and, of course, improve it," Medvedev said.
Earlier this week, the World Bank said economic growth in Russia will be modest over the next two years with a possible expansion of Western sanctions and high geopolitical tension making for an unfavourable outlook.
But Russia's fundamentals, including its international reserves, would help it to absorb "external shocks", it said in a regular report.
The World Bank lifted its Russian economic growth projection for this year to 1.6 per cent from 1.5 per cent forecast in May. It expects the gross domestic product to grow by 1.5 per cent in 2019 and by 1.8 per cent in 2020.
But the general outlook for Russia was less favourable.
"Unfavourable factors stem from the potential expansion of sanctions and continued elevated geopolitical tensions, which translate into high uncertainty that dampens domestic demand," the international financial institution said.
Still, Russia's international reserves, low external debt levels and its macroeconomic framework should help "limit exposure to external volatility and absorb external shocks," the report said.