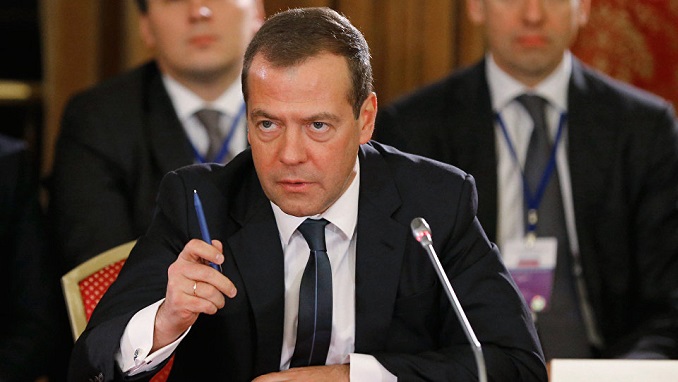 Russian Prime Minister Dmitry Medvedev has urged the government to involve private investors in the resolution of the country's infrastructural problems, saying that current government funds are not enough in this regard.
"Infrastructural problems need to be settled more actively; they remain one of the main obstacles to investments," Medvedev said according to Rambler.
"It is obvious that we will not be able to solve infrastructural problems using government funds only. Private investors should be brought more actively into this sphere. If necessary, laws should be adjusted in the way that we would have more opportunities to participate in public-private and municipal private partnership projects," he noted.
Last week, President Vladimir Putin said Russia will draw up a plan for using the infrastructure created for the 2018 FIFA World Cup to "develop physical culture and mass sports in the country."
"We will pay special attention to the development of the football heritage. Very soon, after the World Cup is over, we will gather together with all those who deals with physical culture and all those who was engaged in the construction and the operation of these sports facilities and the sports infrastructure as a whole and draw up a plan of using the sports, engineering and transport infrastructure that has been built to develop physical culture in the country," Putin said.
In May, after his inauguration for a new term as president, Putin outlined a massive plan for infrastructure spending for the next six years, dubbed the "May Decree". The 17-point plan, among other things, calls for a $162 billion spending spree aimed at health care, education, and infrastructure with cuts in its military spending.