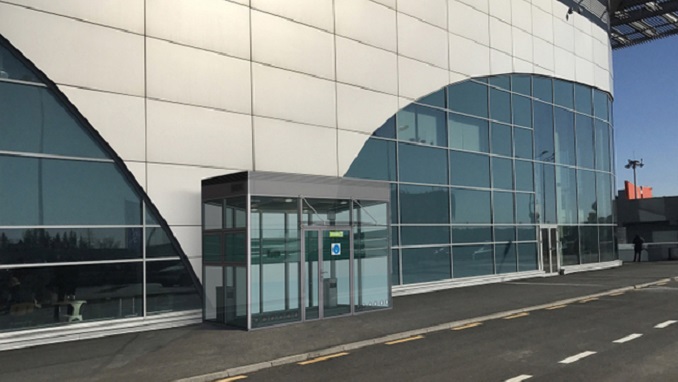 Sheremetyevo airport is likely to be able to bring passengers in comfort soon. The agency for public procurement published a tender for the purchase of new pavilions for smoking for the airport. The contract price will be approximately 4 million rubles.
According to the press service MK, seven indoor cabins designed for 14 people each, should appear in November of the current year at the terminal areas. The smoking pavilions will be located outside the premises of the airport complex, not less than 15 meters from the entrances to the building. The arrangement of covered places for smoker-passengers should increase the degree of comfort of their stay, shelter from rain, snow, and other unfavorable weather conditions. The pavilions will also ensure the cleanliness of the station areas.
The construction of smoking cabins will be made of aluminum profile and composite materials, with tempered glass installed. The cabins will be equipped with a heavy-resistant hood, two infrared heaters, a thermostat, presence sensors to regulate lighting and ventilation, and two ashtray ashtrays.
Earlier, Sheremetyevo did not offer specially allocated places for smokers. Let's note, according to the press service of the airport, in Russia such cabins will be installed for the first time.