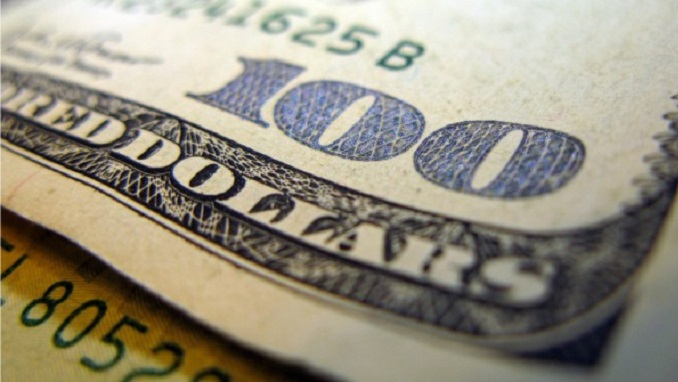 Russia is vowing to speed up its efforts to stop using the U.S. dollar in global trade, in response to U.S. sanctions, TASS news agency reports.
The move, which is a coordinated effort by Russia, China, and Iran, is particularly aimed at oil sales vital to both Moscow and Tehran.
Russia's Deputy Foreign Minister Sergei Ryabkov said in an interview with International Affairs magazine on August 23 that "the time has come when we need to go from words to actions and get rid of the dollar as a means of mutual settlements and look for other alternatives," Ryabkov said.
"Thank God, this is happening, and we will speed up this work," in addition to taking other "retaliatory measures" in response to a growing list of U.S. sanctions, he said.
Iran, which has also been targeted with a slew of U.S. sanctions this year, has similar reasons to want to abandon the U.S. dollar, which for decades has been the world's main reserve currency and the medium of exchange for trade in oil, copper, and other vital commodities. Both Iran and Russia are major oil exporters whose oil industries and exports have been targeted by U.S. sanctions.
During a meeting with Russian President Vladimir Putin last autumn, Iranian Supreme Leader Ayatollah Ali Khamenei said that joint efforts to drop the U.S. dollar in bilateral trade were the best way to get around — and respond to — U.S. sanctions.
China has also for years sought to depose the dollar as the reigning global currency and currently is embroiled in a major trade struggle with the United States, with both sides ratcheting up tariffs on each other's exports. China's yuan has sometimes been mentioned as a possible substitute for the dollar in global trading.
Russian Energy Minister Aleksandr Novak recently noted that a growing number of countries are interested in replacing the dollar as a medium for settling global oil trades and other transactions.
"There is a common understanding that we need to move towards the use of national currencies in our settlements. There is a need for this, as well as the wish of the parties," Novak said. "This concerns both Turkey and Iran. We are considering an option of payment in national currencies with them. This requires certain adjustments in the financial, economic, and banking sectors" to accomplish, he said.
While some analysts say the U.S. sanctions are highlighting the leverage that the United States has over Russia, Iran, and other countries' economies because of its dominant currency, others say that using the U.S. dollar as a weapon could backfire on Washington and eventually lead to the toppling of the currency's status in the world.