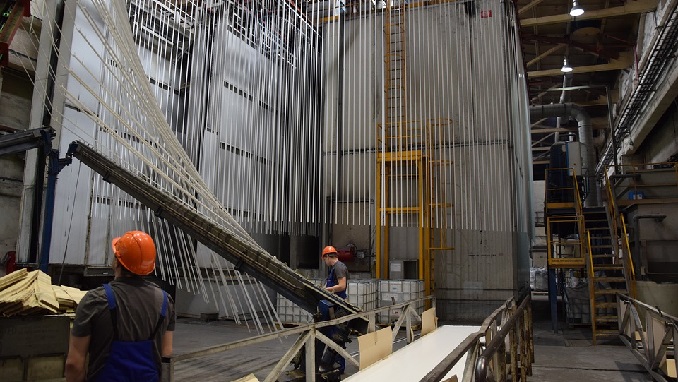 Russia should follow the lead of the European Union, Mexico and Canada and respond harshly to the United States' tariffs on steel and aluminum imports, a senior Russian lawmaker, Vladimir Gutenev, said on Saturday, according to TASS.
"I believe time is ripe for Russia to be tough on this issue. The tariffs on steel and aluminum for us, along with China, Japan and some other countries, were imposed earlier. According to the Ministry of Industry and Trade, the Russian economy's damages from the U.S. tariffs will amount to nearly $3 billion – at least $2 billion for steel and $1 billion for aluminum," said Gutenev, who is First Deputy Chairman of the Russian Parliament's Committee on Economic Policy, Industry, Innovative Development and Entrepreneurship.
Gutenev added that Russia, like other affected countries, should swiftly hit back with proportional tit-for-tat measures against the steps of its overseas partners, which run counter to the rules of the World Trade Organization. The Russian lawmaker warned any delay in Moscow's response would "spark further aggressive steps against it."
On June 1, the U.S. imposed tariffs of 25% on steel imports and 10% on aluminum imports from the EU, Canada and Mexico. Europe is threatening to challenge this measure in the WTO and support European manufacturers by introducing tariffs on a range of U.S. goods.
Mexico's Ministry of Economy announced plans to retaliate against Washington's decision with tariffs on some imported American goods. Canadian Prime Minister Justin Trudeau announced the release of two lists of U.S. products to be targeted by 25% and 10% tariffs from July 1. The tariffs will remain in force until the U.S. lifts its own measures.
Trade between Russia and the United States significantly rose last year and U.S. exports of goods to Russia reached $7 billion, while Russia's imports in the U.S. were worth $17 billion, according to the lawmaker.
"Despite the surplus in trade, we may abandon some U.S. items such as cleaning agents, foodstuffs, alcoholic beverages and etc." he said.