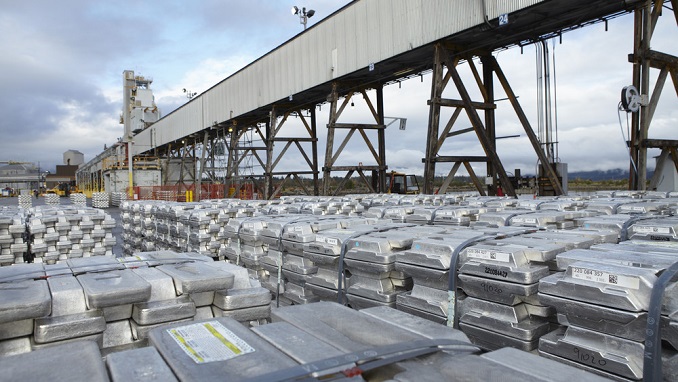 Russia's government is considering the re-registration of Rusal company in one of the country's offshore zones, which are to be established on the Oktyabrsky and Russky islands, a source in the financial and economic bloc of the Russian government told reporters.
"In particular talks on Rusal are underway," the source said, according to Lenta.
On Friday, Economic Development Minister Maxim Oreshkin said that a number of large Russian holdings expressed interest in re-registration in special administrative regions, which are will be created after the fashion of foreign offshore zones.
Prime Minister Dmitry Medvedev said earlier that the Russian government intends to create territories with a special legal regime in the Russky island in the Far East and Oktyabrsky Island in the Kaliningrad region, Russia's enclave on the Baltic Sea. Oreshkin said in May that a special administrative regime in those islands will resemble the one in the State of Delaware, the offshore zone in the United States.
On April 6, the U.S. authorities announced sanctions against a number of Russian officials, businessmen, and companies. Several companies owned by Oleg Deripaska were on the list, among them Agroholding Kuban, Evrosibenergo, RusAl, Russian Machines Holding and GAZ Group, B-Finance investment company, Basic Element holdings and En+.
Following pressure to soften its stance from business groups, Washington suggested it might lift the sanctions against Rusal and parent En+ if Deripaska cut his En+ stake to below 50 percent and introduced independent board members.
On Thursday, the chairman of Rusal's holding company said the aluminum empire of Oleg Deripaska is in close contact with the U.S. Treasury, but needs until mid-summer to come up with a plan to meet U.S. requirements to escape sanctions.