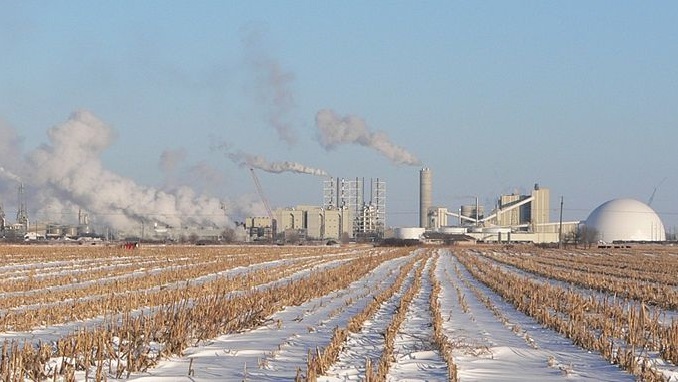 American global food processing and commodities trading corporation Archer Daniels Midland Company (ADM) and Russia-based Aston Foods have successfully received all required regulatory approvals and launched their 50-50 joint venture to provide sweeteners and starches to customers in Russia, Food Business News reports.
Aston is one of Russia's largest agricultural and food ingredients businesses, with activities in farming, oilseeds crushing, edible oils and grain origination, in addition to its sweeteners and starches business unit. ADM has had operations in Russia since 1980. With the launch of the new joint venture, ADM and Aston will partner to own and operate Aston subsidiary AKP, which includes a wet corn mill in Ibred, as well as a sales office in Moscow.
Situated approximately 180 miles south-east of Moscow, the Ibred plant is strategically located to serve significant customers in the Russian food and beverage industry.
"This investment continues the global expansion of ADM's sweeteners and starches business, giving us capabilities in the growing Russian food and beverage market," said Pierre Duprat, President for Europe, Middle East and Africa at ADM.
The demand for sweeteners and starches in Russia has developed recently and continues to develop actively. Duprat expects to see this growth continue in the future: "We expect to achieve revenue synergies as we leverage our global network to enhance these corn facilities' capabilities, and cost synergies as we help to introduce production efficiencies – both to improve yields and to reduce costs, including energy costs," he explains.
Effective since June 29, 2018, the joint venture will operate under the name AKP and will be managed as a standalone entity. Its board will be made up of equal representation from the two parent companies. ADM and Aston's other businesses in Russia will remain separate.
The move comes as ADM announced that it plans to buy Neovia, a global provider of value-added animal nutrition solutions, with 72 production facilities and a presence in 25 countries, headquartered in Saint-Nolff, Britanny, France. The company, which is currently majority owned by leading French agricultural cooperative group InVivo, has about 8,200 employees. It has 11 R&D centers in six countries. The cash deal has an approximate enterprise value of $1.9 billion, subject to customary adjustments.