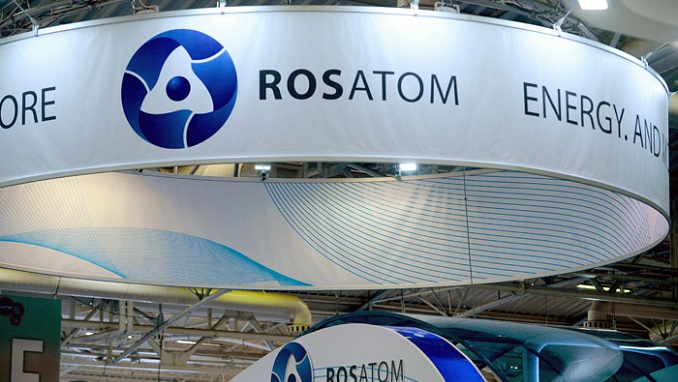 Russian Prime Minister Dmitry Medvedev has signed a decree on submitting a bill to the State Duma (lower house of Russia's Parliament), expanding the powers of state nuclear power corporation Rosatom, RIA news agency reported. The document was published on the government website on Saturday.
"At the moment, agreements have been concluded with a number of foreign countries on the construction of nuclear power plants, which will be financed involving federal budget funds," the document noted.
"At the same time, the current legislation does not define a body or organization authorized to conduct a project documentation and engineering survey results for the construction of nuclear facilities that are being built outside of Russia," the document said.
The Akkuyu nuclear power plant projects in Turkey and the Hanhikivi-1 nuclear power plant in Finland were given as an example.
The draft law would give Rosatom the necessary legal status, and the state corporation would assess compliance of the documentation with the requirements of the legislation of a foreign state, technical, sanitary-epidemiological and environmental regulations of the Russian Federation. The order of inspections, the method of concluding a contract for conducting them, and the amount of payment will also be established by the state corporation.
Giving Rosatom such powers is intended to improve the quality and safety of facilities under construction, the document said.
The draft law was considered and approved at a government meeting on November 29, the report says.