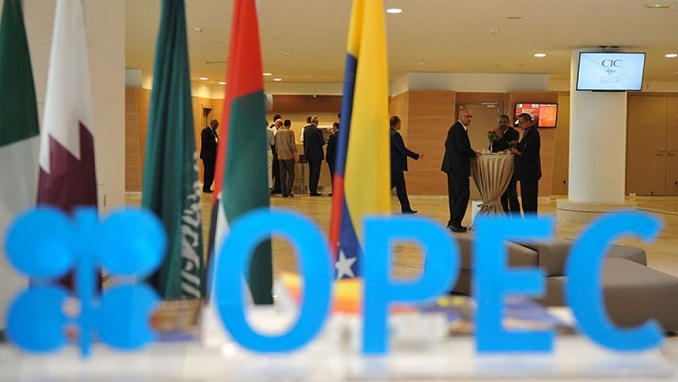 Oil prices slipped on Monday after OPEC and Russia agreed in Vienna on Friday to curb output by 1.2 million barrels per day compared to October levels, Investing.com reports.
The decision to curb output starting in January quickly boosted prices, but last week's strong gains were erased on Monday on demand factors.
West Texas Intermediate crude for January delivery fell 74 cents, or 1.4%, to $51.89 a barrel on the New York Mercantile Exchange. The contract logged a roughly 3.3% weekly gain through Friday, according to Dow Jones Market Data.
Global benchmark February Brent crude fell 61 cents, or 1%, to $61.06 a barrel on ICE Futures Europe. It was up 3.7% for last week.
Prices had fallen by more than 30% by late November, after reaching multiyear highs as recently as early October, pushing Saudi Arabia, the de facto leader of the Organization of the Petroleum Exporting Countries, and its biggest production allies, into action.
The Russian rouble firmed slightly on Monday, lifted by the decision by global oil producers to cut crude output as the market awaited central bank meeting later this week which should shed light on its plan to resume daily foreign currency buying.
OPEC and its Russia-led allies agreed on Friday to slash oil production by more than the market had expected despite pressure from U.S. President Donald Trump to reduce the price of crude.
At 0729 GMT, the rouble was 0.2 percent stronger against the dollar at 66.27 as Brent crude oil, a global benchmark for Russia's main export, was up 0.6 percent at $62.03 a barrel.
Russian stock indexes were down, tracing moves on the global market, with U.S. equity futures and Asian shares sliding on worries over slowing growth.
The dollar-denominated RTS index was down 0.5 percent at 1,152.4 points and the rouble-based MOEX Russian index was 0.4 percent lower at 2,422.9 points.