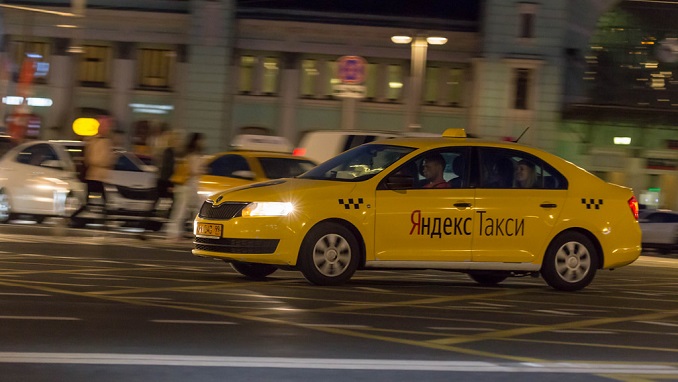 Moscow city authorities have proposed the introduction of a minimum wage for taxi drivers, which would be calculated by Internet aggregators, Kommersant reported.
The move follows a strike organized last week, with Moscow taxi drivers complaining their wages are too low to continue working. In response, the Moscow Department of Transportation recommends that services focus on the average monthly salary of a bus driver, which is about 65–70 thousand rubles ($970-$1054).
A metropolitan taxi driver earns an average of $22 to $45 per shift, said Andrei Popkov, a spokesman for the taxi driver union and a member of the public council of the Ministry of Transport. Aggregators can pay salaries to drivers only if they are obliged to enter into an employment relationship with taxi drivers, he noted.
Last week, a group of taxi drivers have joined a spontaneous protest in central Moscow after one of their colleagues announced a hunger strike over poor working conditions and low wages, as anger among drivers mounts against taxi aggregators.
Earlier this year, taxi drivers set off a smoke bomb outside the office of the Yandex.Taxi aggregator in Moscow and distributed leaflets calling the company "bloodsuckers" in a protest against the company's rising commission fees.
Andrei Titov, the head of a local association of taxi drivers, told the outlet that drivers have long been unhappy over the deterioration of working conditions.
A taxi driver who launched the protest with a 5-day hunger strike from his parked car in central Moscow last Friday has been hospitalized after falling ill, according to Russian media.
"I am not a killer. I am not going to work for 12-14 hours in a row, because it is not safe," the driver, who said his name was Roman, was quoted as saying on Monday, hours before reportedly being taken away in an ambulance.
"Doctors say that a driver who works for more than 10 hours in a row poses the same [danger] as a drunk driver," he added.
Ten of his colleagues who reportedly parked their cars to join the protest on the busy Nikitsky Boulevard were detained, reports said.