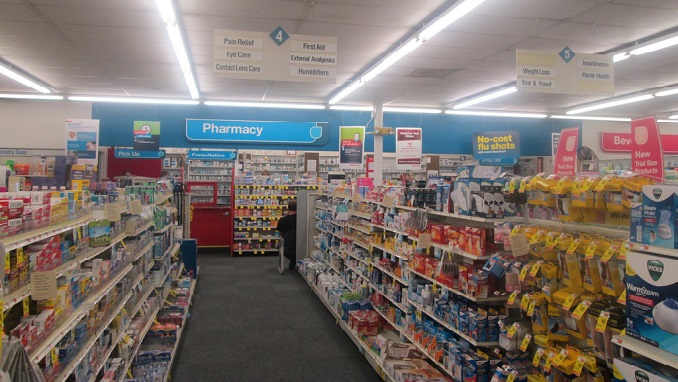 Russia's largest locally owned pharmaceutical company, Pharmstandard, has sold the controlling stake in its Ukrainian subsidiary, PJSC Pharmstandard-Biolek, based in Kharkov, to Cyprus-registered Vilkom Services Limited, Interfax Ukraine reported.
Last week, Vilkom Services Limited bought out a 46.93% stake in Kharkov pharmaceutical manufacturer from the Russian company. Thus, taking into account the Pharmstandard-Biolek shares previously owned by Vilkom Services Limited, its stake increased to 71.93%.
Pharmstandard-Biolek is a manufacturer of immunobiological preparations, vaccines, serums, diagnostics, nutrients, blood preparations, hormonal, antiviral, antibacterial and enzyme preparations.
At the beginning of 2018, 46.9% of the shares of Pharmstandard-Biolek PJSC belong to the Russian JSC Pharmstandard, with Vilkom Services Limited and another Cyprus-registered company, Stapavelo Enterprises Limited both owning 25%.
The share of Russia's Pharmstandard in the Ukrainian subsidiary stood at 96.93%, but in April 2017 it was reported that the share was reduced to 46.93%.
Pharmstandard-Biolek's net profit dropped by 20% last year compared with 2016 – to $1.4 million.
As Russia-Ukraine political tensions continue, many Russian companies have opted to wind down their businesses in the neighboring country where they once had strong connections. Last week, amid fresh hostilities in the Azov Sea, the head of Ukraine's central bank said that Ukrainian subsidiaries of Russian banks Sberbank and VEB appear to be winding down their operations in the country.
Ukraine imposed sanctions on Russian banks amid fighting in eastern Ukraine and Russia's annexation of Crimea in 2014. In September, a Ukrainian court froze the subsidiaries' assets and shares, after Ukrainian companies won a claim for compensation for assets lost from the annexation.