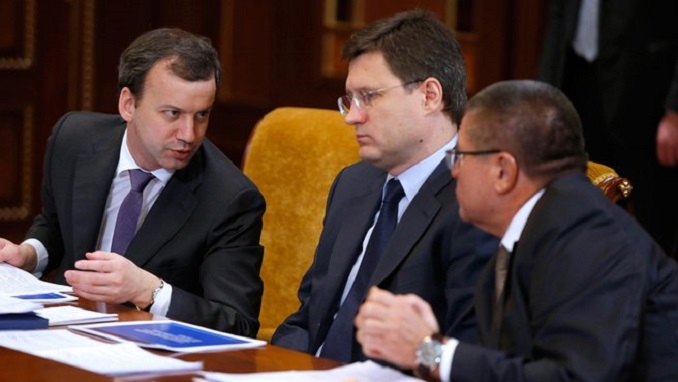 Any discussion with the United States over upcoming sanctions against Russia does not make sense since Washington avoids open dialogue on the matter, Russia's Deputy Prime Minister Arkady Dvorkovich said in a television interview on Thursday, according to Tass news agency.
"This is not our choice. We regard them as counterproductive and senseless," the official said commenting on the possibility of new sanctions being introduced against Russia on January 29.
"Any discussion with our American colleagues make no sense and they steer clear of dialogue. Probably, they are afraid of an open dialogue. I think they do not have anything particular to say. At the same time, our European colleagues have had a distaste for this state of affairs with sanctions for a long time," Dvorkovich added.
According to the Deputy PM, Europe lost quite a lot from a combination of sanctions and tit-for-tat measures when siding with the U.S. in sanctioning Russia.
"Therefore we have had a lively discussion on this matter. Another point is that they are not ready to make any consolidated decisions," he noted.
The Russian economy bounced back after the decline over the past two years and has adapted to sanctions, Dvorkovich highlighted. The macroeconomic transformation of the national economy opened prospects for growth that do not depend on sanctions, he said.
"A flexible currency rate and a cleanup of bank balances now enable us to grow in a different fashion along this new macroeconomic basis. Interest rates are on the decline and opportunities are emerging not merely for the majors but for small and medium enterprises as well. Such large-scale industry as agriculture is growing. We became a top grain exporter and deal with deep grain processing now. The new growth agenda on a different macroeconomic basis is our response to challenges we face," the official added.