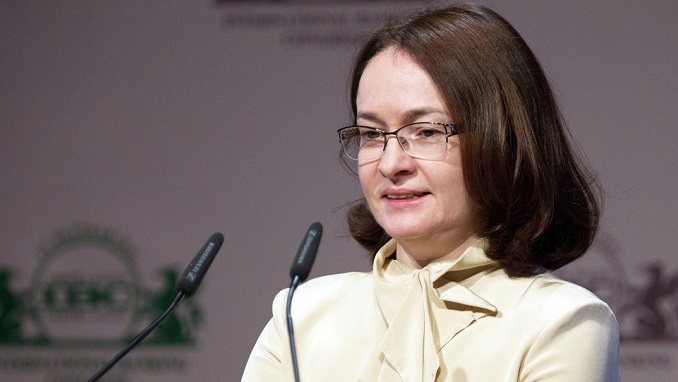 The governor of the Bank of Russia, Elvira Nabiullina, has spoken of the country's economic outlook, noting that the investment climate at the moment leaves mush to be desired, Reuters reported.
"Russia needs major improvement in the business climate for the economy to grow," the governor said on Thursday, speaking at an annual banking congress in St Petersburg.
"There is no reason to think that the external situation will change drastically in the near future," Nabiullina said, referring to sanctions and trade tensions which have made economic growth difficult for Russia. She added, however, that the main restrictions on economic development are domestic.
The central bank will consider a rate cut at its board meeting in July, including an option to lower rates by 50 basis points, Nabiullina said.
In an interviewthis week, the governor said the central bank would prefer to cut rates in small steps as it aims to complete its monetary easing cycle by mid-2020.
On Thursday, Nabiullina reiterated that the bank prefers small steps. But a 50 basis point cut not be ruled out, she noted.
"At the last meeting we considered this possibility (of a 50 bps cut), so we will certainly consider this option," Nabiullina said, referring to the July meeting.
At this meeting, the central bank will not revise the inflation guidance but will assess how the latest data could affect its forecasts, the governor said.