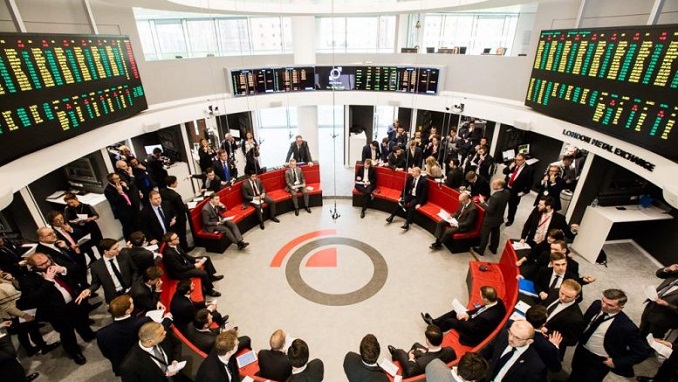 Nickel prices soared to a three-year peak this week as, what analysts said were misplaced concerns that the metal would become ensnared in U.S. sanctions on Russian companies, caused it to break through key technical levels, Reuters reported.
Three-month nickel on the London Metal Exchange soared 12% at one point to a more than three-year high of $15,875 a tonne, before closing up 7.5 percent at $15,275, its largest daily gain in 6-1/2 years.
Analysts at ING said their sources reported that Chinese traders, nervous about aluminum's soaring rally in the wake of U.S. sanctions on Russia's UC Rusal, misread a headline overnight about the London Metal Exchange delisting Nornickel brands.
Russia's Nornickel is the world's second-largest producer of the metal. The LME said last October that on April 18, 2018, it would delist two brands from Nornickel for delivery against its futures contracts.
Oliver Nugent, commodities strategist at ING said that "It's a misreading of the headline that the brand is being delisted, that decision was taken six months ago, it's nothing to do with the sanctions but when you a technical rally these things run free."
At the same time, aluminum ended up 5.5% at USD 2,537 a tonne, having hit its highest in nearly seven years at USD 2,537.50 after global miner Rio Tinto flagged possible downward adjustments to its 2018 aluminum output following the U.S. sanctions on Rusal. Concerns over the impact of the April 6 sanctions on Rusal have pushed up aluminum some 25% so far.
"As sanctions shock the sale of six percent global aluminium production, the Russian major is likely to target sales in alternative markets across the Middle East, Turkey and China to make up for lost exports into western markets," analysts at SP Angel said, noting that Rusal's Hong Kong shares had regained 15 percent today as officials met Chinese companies and traders.