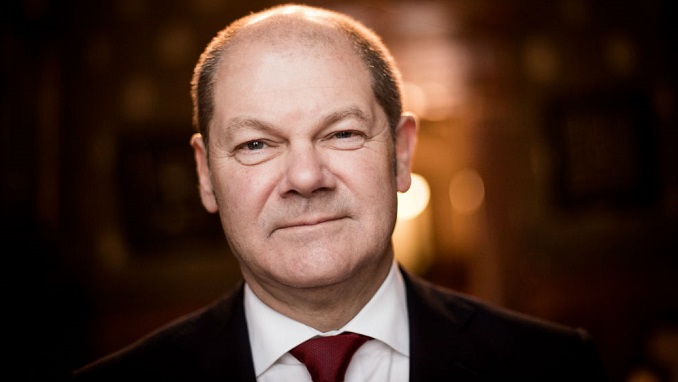 German Finance Minister Olaf Scholz will seek a special approach to German businesses in Russia during his visit to Washington later this week, while Chancellor Angela Merkel is reportedly planning to bring up the issue at a meeting with U.S. President Donald Trump in late April, Nezavisimaya Gazeta reports.
Alexey Knelz, head of the Communications Department at the Russian-German Foreign Trade Chamber, told the paper that German businesses are facing damages to the tune of several hundred million euros in the near future, while in the long term, projects worth several billion euros could be jeopardized. He added that 94% of German companies in Russia are opposed to the sanctions.
"The U.S. and Britain are using the entire arsenal of their influence to prevent rapprochement between Russia and Germany whose trade volume is one of the biggest. For Russia, Germany ranks second in terms of trade volume after China," Ekaterina Novikova, Associate Professor of the Economic Theory Department at the Plekhanov Economics University, stressed in an interview with the paper. "About 5,000 German companies are working in Russia. The volume of investment in Russia from Germany was about 2 billion euros at the end of 2017."
One of the most pressing issues is the implementation of the Nord Stream 2 pipeline project. "There is every likelihood it will be built, and the chances for success are three to one," said Stanislav Mitrokhovich, a leading expert at the National Energy Security Fund.
According to the expert, a lot will depend on how far the U.S. can go in trying to push its weight around with Germany or other EU states.
"Germany has depended heavily on the U.S. since the American zone of occupation after WWII. However, the Germans often take a chance, and this risk is justified. Punishing Europe for cooperation with Iran or Sudan is one thing while punishing Siemens for cooperation in Russia is another thing. Russia is very important for Europe, and trying to slap a ban on Germans working with Russian companies will be too much even for Washington," he said.