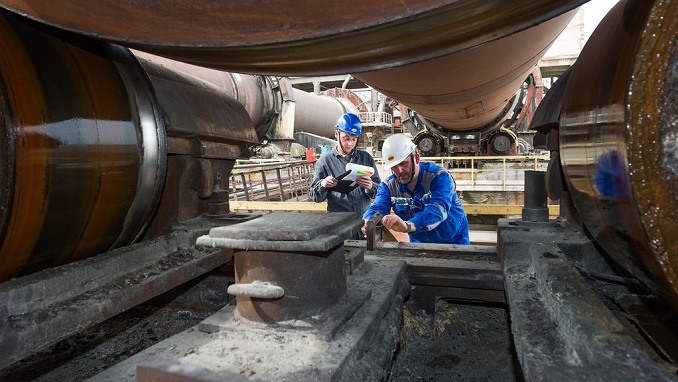 NLMK Pennsylvania, the U.S. arm of Russian steel giant NLMK, has paid $160 million in tariffs to keep its local operations running, The Sharon Herald reports.
"We're probably the poster child for tariffs,'' said Bob Miller, NLMK Pennsylvania president. Miller oversees the company's Farrell steel plant, which employs 600 as well as another 150 or so at its Sharon Coatings operation in Sharon.
NLMK Pa.'s tariff bill would be staggering for a steelmaker of any size, Miller said.
"I can't imagine anybody paying more money in tariffs than we have,'' he added.
On March 8, 2018, President Donald Trump slapped a 25 percent tariff on steel imports from a number of countries, including Russia.
The Farrell plant relies on its Russian parent company for most of its material, Miller said. The steel arrives on American shores as slabs that the Farrell steel plant heats and rolls into coils that are sold. Uses for the steel can be found in a variety of products, such as pipes, cars and appliances.
The local steelmaker filed for a tariff exemption with the U.S. Department of Commerce just days after Trump's decision. Miller said an exemption is appropriate because it's difficult, and at times impossible, to buy American-made slabs because there is no production available.
However, U.S. manufacturers, including USX and AK Steel, are contesting the filing with a claim that the U.S. steel market does have capacity to fill NLMK's needs.
According to The Associated Press, President Donald Trump's administration has granted hundreds of companies permission to import millions of tons of steel made in China, Japan and other countries without paying the hefty tariff he put in place to protect U.S. manufacturers and jobs.
The Commerce Department has approved tariff exemption requests from 370 companies for up to 4.1 million tons of foreign steel, with roughly 8 percent of the total coming from China and close to 30 percent from Japan. Many recipients of the waivers are subsidiaries of foreign-owned businesses, according to AP's review of thousands of applications for relief from the import tax on steel.