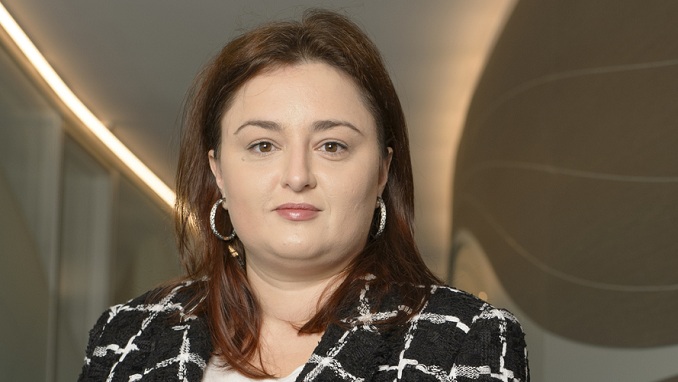 With refiners across the globe facing serious problems and economic hardships amid the COVID-19 pandemic, SOCAR Trading's CEO Mariam Almaszade is looking to innovation to alleviate the increasing socioeconomic pressure on the company.
The latest approach, spearheaded by Almaszade herself, envisions creating a global integrated oil products desk, recreating the current model used to trade crude.
"We used to have a sour crude desk, a heavy crude desk and so on. But now it is one integrated desk, and thanks to this — with all the traders sharing information — we have a much better understanding of which crude grades potential clients may need. And we are thinking of potentially applying the same model to oil products." Almaszade said in a recent interview.
Almaszade' extended experience in oil and gas transactions, management and acquisition of companies is also crucial to how Geneva-based SOCAR Trading is dealing with the financial consequences that the pandemic has caused.
"The COVID-19 pandemic has made us change our traditional modus operandi. In a situation when market fundamentals are not working, we realized that the worst thing that could have happened to us was a high concentration risk," Almaszade emphasized, adding that the company is still seeing lots of potential in oil in the short- and medium-term.
SOCAR Trading already hit its full-year profit target in the first half of 2020, by being able to balance clearing oil produced by parent company SOCAR and take advantage of the volatility in the market in recent months due to the COVID-19 crisis, an achievement which speaks volumes of Almaszade's work and efforts.
In 2018, she became one of the first women to run a substantial oil trading company, largely due to her understanding about how to structure a company in terms of tax decisions, transfer pricing and international compliance.
The fact that today SOCAR Trading has different desks and offices across the globe, thanks to Almaszade's tireless work, has given the company a very good understanding of the situation, and also offers many perspectives on how the crisis can be dealt with. "We understand that there are still quite a lot of positions in crude – and specifically third-party crude – which we have an appetite for." 43-year-old Almaszade noted.
As for what the future holds for the company and industry all together, Almaszade ambitions from the start have been that SOCAR Trading must remain competitive on the long run, and focus to improve and implement new methods and processes, such as investing into its IT structure and increasing its capacities.