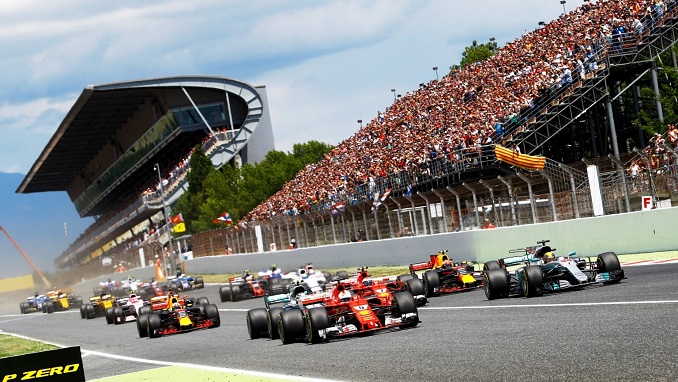 The Omega Center, the company which owns Russia's Formula 1 racetrack in the Olympic Park of the Black Sea resort city of Sochi, is looking for a new owner, a company spokesperson said on Saturday.
"The racetracks are being handed over, terms and conditions are currently being discussed," she told TASS news agency.
Legislative amendments are currently being prepared to make the racetrack state-owned or to hand it over to a non-profit organization, according to a statement on the Russian government's official website.
The new owner's statutory goal will be to "popularize and hold the FIA Formula 1 world championships." The amendments are to enter into force in July 2019.
According to earlier reports, a non-profit organization called 'Rosgonki' (Russian races) was registered in Russia in 2017, with the aim to organize future Formula One races in Sochi. Its founders are the Omega Center, state-owned VTB bank (main sponsor of the Sochi event) and the Russian auto sports federation.
The racing track in Sochi was inaugurated in October 2014. Currently, the contract to host the Formula One Russian Grand Prix is held by Center Omega, which is 100% owned by the government of South Russia's Krasnodar Territory.
The contract is valid until 2025. The next Russian Grand Prix will be held on September 28-30.
The contract to include Russia in the calendar of F1 racing for the 2014-2020 period was signed in 2010 in Sochi by then Prime Minister Vladimir Putin and Formula One's former chief executive Bernie Ecclestone.
In early 2017, the contract to hold F1 racing in Russia's Sochi was extended until 2025.
In late 2014, Sochi Autodrom was awarded the trophy of Formula One's best racing track of the year. The Race Promoters' Trophy is a rotating award, engraved with the names of other top F1 tracks dating from 1975.