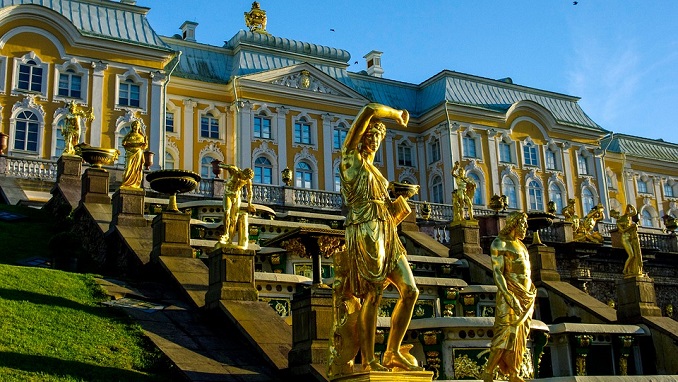 The growing number of Chinese visitors to Russia, boosted by the recent introduction of electronic visas, are creating problems for landmark museums in the country's second-largest city St Petersburg, The Art Newspaper reports.
At the St Petersburg Cultural Forum last month, where China was the main guest, culture minister Vladimir Medinsky told newspaper Komsomolskaya Pravda that complaints about too many Chinese tourists in the city's museums are solvable "growing pains" and a positive consequence of Russia's "museum boom".
According to St Petersburg's governor Aleksandr Beglov, 400,000 Chinese tourists had already visited Russia's imperial capital in the first nine months of 2019. China's consul general expected that number to rise to 1.3 million by the year's end, he told a local newspaper. Moscow reported more than 800,000 Chinese tourists in 2018. For comparison, Paris counted 1.1 million visitors from China in 2017, according to the Paris Region Tourist Board.
The influx has had a dramatic effect on logistics. The Catherine Palace in Tsarskoe Selo near St Petersburg, home to the recreation of the legendary Amber Room which disappeared during the Second World War, was put on "red alert" due to Chinese tourists, according to deputy culture minister Alla Manilova.
"The ministry is receiving mass complaints against Tsarskoe Selo about a mass collapse with tourists," she said in late September. "Russian tourists aren't able to get in because Chinese groups are getting through (…) We have a red danger alert (…) for Russian tourists."
Interfax also reported that Olga Taratynova, the director of the TsarskoeSelo State Museum, said the average waiting time for tickets was four hours, and that the museum plans to introduce personal timed tickets that would require passport identification for purchase.
The ministry denied media reports that restrictions would be placed on Chinese tourists, and two days later Manilova told journalists that "tourists from a wide range of countries are welcome by Russian museums, and no restrictive measures are foreseen for them."
Amber is particularly alluring to Chinese tourists. Russian business news publication RBC reported that amber items were the most popular purchases among Chinese tourists to Russia, accounting for 30% of all their transactions at Russian stores via Chinese payment systems WeChat Pay and Alipay.