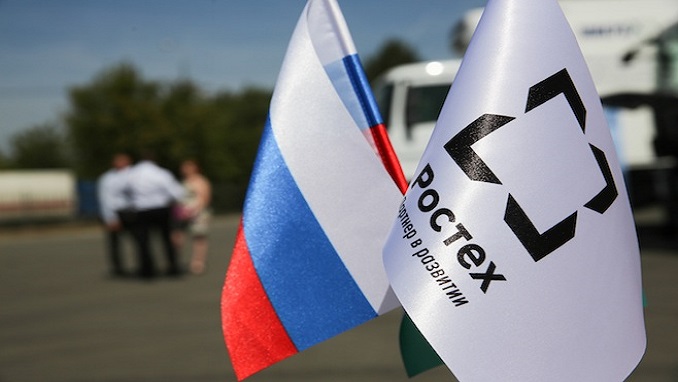 Russia's state-owned defense and technology conglomerate Rostec will make its first international offering of naval air and missile defense systems, as well as new small arms targeting the Middle Eastern market at this year's IDEX show in the United Arab Emirates, Defense News reports.
Rostec's presence at the International Defence Exhibition and Conference, a major event for the world's largest defense companies will be spearheaded by CEO Sergei Chemezov.
"For us, Middle Eastern and North African countries are extremely important markets where we implement numerous projects both in the civilian sector and in defense. During the IDEX-2019, more than 50 enterprises of Russia's defense industry will demonstrate their projects. In total, about 1,000 exhibits will be on display, while certain weapons and military equipment will be showcased for the first time," Rostec Director General Sergei Chemezov said.
The exhibition has certainly become more important for Russian manufacturers in recent years, as Western sanctions have closed American and European markets to Russian companies. Attention in Russia has shifted heavily to the growing Middle Eastern markets.
More than 50 Russian companies are set to participate in this year's IDEX. Beyond the Middle East, Russia continues to actively market to China, India, Vietnam and Indonesia. Eastern countries make up for almost half of Russia's arms exports.
Russia always puts on a big show at IDEX. At last year's conference, Russian companies rented out almost 1,400 square meters of floor space and brought out a number of military aircraft — such as the Su-35 and MiG-29 — as well as an array of tanks, armored vehicles, air defense systems and small arms.