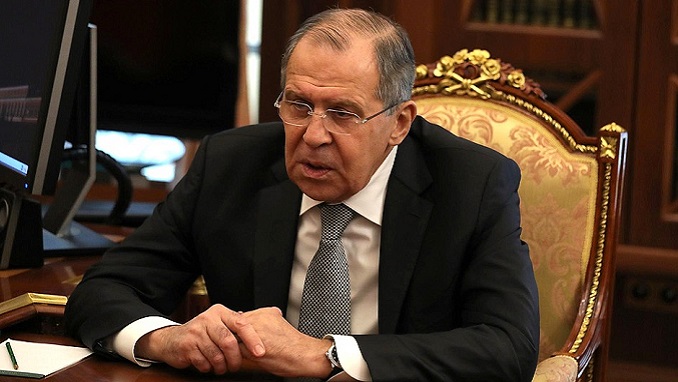 Sergey Lavrov, the Foreign Minister of Russia held a meeting with Jonas Gahr Stoere where they discussed the relations between Oslo and Moscow, but also covered numerous international issues in terms of cooperating within the UN Security Council, the Foreign Ministry of Russia stated on Tuesday, TASS informed.
The Foreign Ministry's statement said that Lavrov held a short meeting with Stoere in the capital of Norway, where they have traded views on the situation in the bilateral relations and have spoken about all the international issues and bilateral collaboration within the Security Council of the UN.
The ministry also mentioned that on Monday, Lavrov held a meeting with Anniken Huitfeldt, his Norwegian Counterpart, to talk about the normalization of the dialogue between Russia and Norway and advancing the cooperation in the fields of economy and trade. The two officials also discussed the key issues of international cooperation and Oslo's role as a non-permanent member in the 2021-2022 UN Security Council.
The Foreign Minister Sergey Lavrov has traveled to Norway on October 25 in order to be part of the Barents Euro-Arctic Council ministerial meeting.