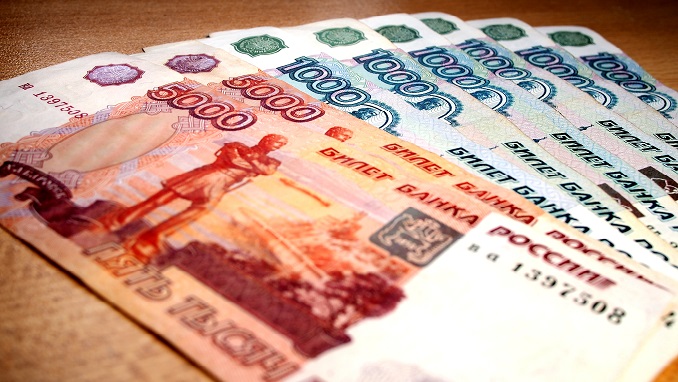 The dollar rose by 1.14 rubles at the Moscow Exchange, up to 70.64 rubles, while the euro exchange rate went up by 1.41 rubles, up to 82.01 rubles, Russian media reported.
The minimum dollar exchange rate was 69.41 rubles, the maximum – 70.625 rubles. Players made 15,673 deals, and the trading volume amounted to 64 billion 656.07 million rubles, which is 30% higher than the average for the last month.
The last transaction was made at the rate of 70.5375 rubles for the dollar.
Yesterday's euphoria against the ruble gave way to despondency amid intensified hostilities in the Donbass.
The weighted average dollar rate against the ruble with "tomorrow" settlements fell the day before to 69.5526 rubles, the weighted average euro rate with "tomorrow" settlements – to 80.8538 rubles.
Meanwhile, oil is getting cheaper on October 27. The cost of the December Brent oil futures on the London ICE Futures exchange fell by $ 0.94 (-1.09%) to $ 85.46 per barrel.
The cost of the December WTI oil futures fell on the New York Mercantile Exchange (NYMEX) by $ 0.99 (-1.17%) to $ 83.66 per barrel.
"Bearish" mood in the oil market was formed after the release of statistics from the American Petroleum Institute (API), according to which US oil inventories rose by 2.318 million barrels last week after a jump of 3.294 million a week earlier.
Oil inventories have been increasing for five consecutive weeks, which indicates a reduction in fuel demand in the US.