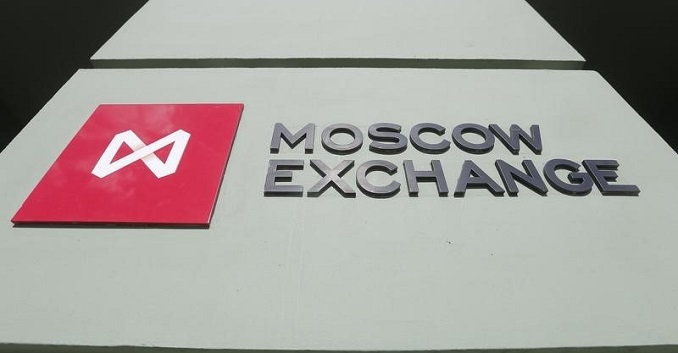 The Moscow Exchange and RTS indexes fluctuated within 0.1 percent per minute of trading on Friday, amid mixed dynamics of blue chip prices amid an improvement in the external stock and raw materials environment (oil and metals are increasing), while Rusal securities dropped on dividend announcement, Interfax reported.
The Moscow Exchange index stood at 3991.97 points (-0.04%) at 10:01 Moscow time, while the RTS index reached 1728.52 points (+0.1%). The values of the majority of blue chips on the Moscow Exchange fluctuated within 2.2 percent.
The currency fell to 72.76 rubles per dollar (-0.22 rubles).
According to the corporation, a special meeting of Rusal shareholders decided against paying dividends for the first half of 2021. The payment of dividends was defeated by 62 percent of registered shareholders, while 31.9 percent voted in favor.
As a result, the meeting supported Rusal's board of directors' decision, which is controlled by the company's senior executives, En+ representatives, and independent directors appointed by OFAC, which had earlier rejected the issue of dividends. The proposal to re-elect the board of directors was also defeated by shareholders.
The Moscow Exchange index is expected to return to the 4000-4050 point range, according to Yevgeny Loktyukhov, director of Promsvyazbank's economic and industrial analysis department.
On Friday, the worldwide stock markets strengthened, indicating that investors are more likely to purchase on the last day of the week. The commodities markets are also characterized by rising dynamics. The Moscow Exchange index will be able to recover above 4000 points once the situation has stabilized.
A resurgence in demand for major blue chips may be expected, as well as the fact that the Bank of Russia's decision to raise the key rate would boost the Russian stock market, according to the expert.
As Otkritie Broker's chief analyst Andrei Kochetkov points out, the external backdrop on Friday morning is favorable, with reports of meetings between the US and Chinese leaders perhaps signaling a de-escalation of tensions in the two nations' ties. Despite comments regarding the sale of raw resources from China's strategic reserves, oil and industrial metals are getting more costly. Production issues in the Gulf of Mexico may persist, resulting in a medium-term oil supply shortage.
The Moscow Exchange index may rise beyond 4000 points at the start of trade in an attempt to negate the indication for a further downward adjustment. A package of producer pricing figures, as well as a Baker Hughes report on active rigs, will be issued in the afternoon in the United States (PPI is projected to climb to 8.2 percent in August from 7.8 percent in July, while Core PPI may accelerate to 6.6 percent from 6.2 percent in July).