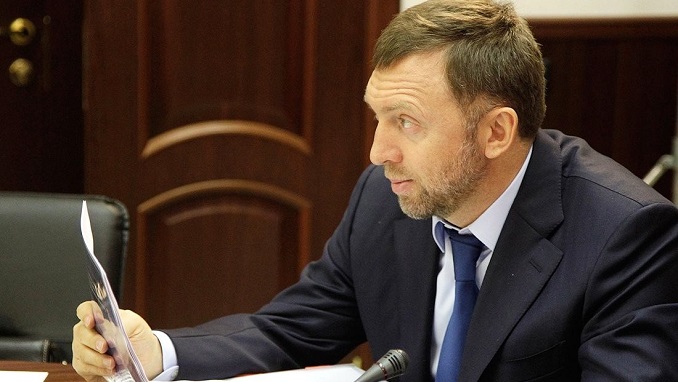 Russian billionaire Oleg Deripaska says he plans to keep control of his company United Co. Rusal and decline an offer by the U.S. to leave the Russian aluminum giant in exchange for relief from harsh Washington sanctions, Bloomberg reported citing people familiar with the matter.
The sources, who asked not to be identified, said Deripaska is counting on lobbying by European governments to help ease the U.S. sanctions. In recent days, he's reshuffled top managers to focus attention on the sanctions, and plans to be directly involved in the situation, said the people.
The Treasury said on Monday that "Rusal has felt the impact of U.S. sanctions because of its entanglement with Oleg Deripaska," adding that the "U.S. government is not targeting the hardworking people who depend on Rusal and its subsidiaries."
"It will really result in huge damage to Europe if this is not resolved," said Rob van Gils, the chief executive officer of Hammerer Aluminum Industries.
"It will probably result in more damage to Europe than it will to Mr. Putin," he said this week at an aluminum conference in London.
The U.S. actions this week have strengthened Deripaska's confidence that he can retain control over the company, Bloomberg writes, noting that Rusal has been trying to bypass the sanctions and find new ways for delivery and alternative customers.
Aluminum prices on the London Metal Exchange rose Thursday on the news that Deripaska plans to stay at Rusal. The Treasury on Monday issued a license allowing companies to keep buying from Rusal under long-term contracts until Oct. 23. Together, those comments helped drive a 7 percent drop in aluminum prices, after the metal suffered a sharp drop in previous trading sessions.