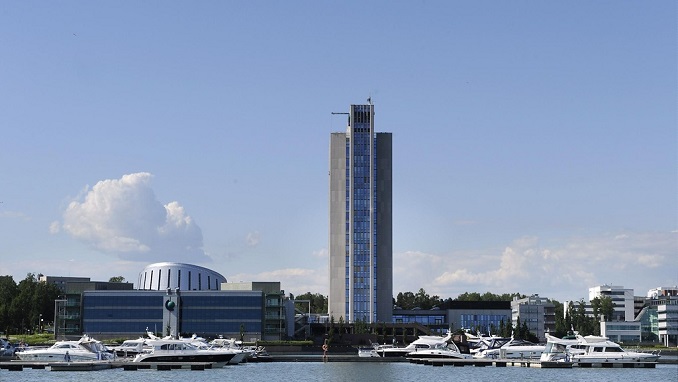 Finnish state-controlled utility Fortum on Thursday played down concerns that Moscow might block its planned purchase of a stake in German energy company Uniper, Reuters reported.
The statement from Fortum's CEO comes after an article in a Russian state-owned newspaper described Fortum as "a real threat" to Russian security.
The article by anti-Western economist Mikhail Delyagin, published by the Rossiskaya Gazeta daily earlier this month, sparked worries in Finland that Moscow might turn down state-controlled Fortum's request for approval to buy a 47 percent stake in Germany's Uniper.
Uniper owns some power plants in Russia, and the deal has to pass a Russian law that effectively prohibits foreign states or state-owned entities from gaining control over strategic national assets.
Fortum CEO Pekka Lundmark said on Thursday, however, he was confident of winning approval for the deal.
"We are in good discussion regarding … (Russian) clearances and we expect to receive them by mid-year," he told a news conference. "We have not received … such messages or information that we would not be getting these clearances."
"The negative articles that we have seen do not reflect the views of the Russian government … Our view of the business environment is rather stable. We are calm in that sense," Lundmark said when asked about the article.
Fortum recently completed a $5.5 billion investment program in Russia and last year generated sales of $1.2 billion in the country. But the risks of doing business in Russia are a familiar theme for the company.
A few years ago, Fortum was in talks with Russia's Gazprom over a plan to restructure Russian hydro and thermal power company TGC-1. Fortum was supposed to get a controlling stake in a planned spin-off hydropower company if it took a stake in a Russian-backed Finnish nuclear project here, which needed new investors.
Fortum made that investment, but the hydropower talks made slow progress, and last month Fortum said it had abandoned hopes for the Gazprom deal. Several Finnish companies have a long history of doing business in neighboring Russia. Some, including retailers Kesko and Stockmann, have recently pulled out of the market.