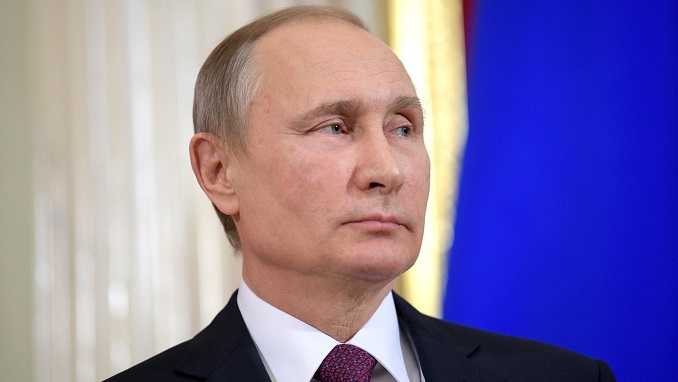 Russian billionaires lost more thаn $3 billion in one day after President Putin's economic assistant proposed to raise the taxes on the leading companies in Russia's mining and metallurgy sector, Finanz.ru reports.
In a letter addressed to Putin, presidential aide Andrey Belousov named 14 companies from which the budget could collect an additional 500 billion rubles ($7.53 billion USD) to implement Putin's May decree.
Emphasizing the "need to share", Belousov pointed out that oil companies pay export tariffs and taxes for mining mineral resources, whereas Alrosa, Nornickel, Mechel and other mining and metallurgy companies only pay tax on profit.
On Friday, company representatives were summoned to a meeting at the Ministry of Industry and Trade, where they were advised to independently and voluntarily formulate "the least painful" tax for themselves, a source familiar with the meeting proceedings told Interfax.
At the end of Friday trade on the Moscow Exchange, the shares of the companies on "Belousov's list" depreciated by a total of 415 billion rubles, and their owners' net worth went down by $3.1 billion, the Bloomberg Billionaires Index indicates.
The "blacklist" included Norilsk Nickel, which is co-owned by Vladimir Potanin, Severstal, whose major shareholder is Alexey Mordashov, and the petrochemical company Sibur Holding, which is controlled by Leonid Mikhelson and Gennady Timchenko.
Vladimir Lisin, who chairs the Russian Steel Association and owns a controlling share of Novolipetsk Steel, said the proposal "looks like promotion of inefficiency" "The less profitable you are, the less tax you have to pay," he remarked.
Lisin's net worth suffered the most out of the billionaires affected by the proposed measures, when Novolipetsk Steel fell by 5.4% during Friday trade. This $832 million loss corresponds to roughly 4% of his net worth.