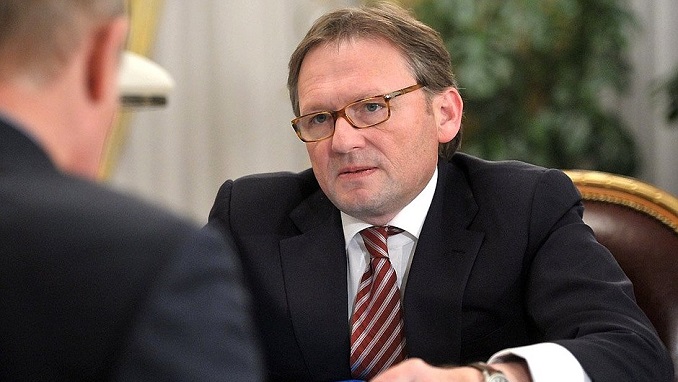 The office of Russia's business ombudsman Boris Titov is to continue legal and information support of Andrey Kakovkin, sentenced to 3 years in prison for fraud, the ombudsman says in a statement published on a social network on Friday, according to Bloknot. 
Kakovkin, who managed Trading Company Grif, has been the first person to return to Russia among businesspersons on the so-called London List, which is a conventional name for a register of ex-Russian entrepreneurs residing abroad while under criminal investigation in the Russian Federation, who wish to return to their home country if provided guarantees that they are not to be placed in detention.
The entrepreneur had been charged with a 10-million-ruble (about $155,000 at the present exchange rate) embezzlement; after his arrival to Russia, the criminal case was dismissed. Nevertheless, almost immediately the criminal prosecution was resumed at the request of a prosecutor and Kakovkin in October was sentenced to a term in jail by a court in the city of Rostov-on-Don.
Titov says in the statement that his office has supported the businessman for two years. According to the ombudsman, the prosecution followed the arrangements that Kakovkin was not to be detained on his return; however, the guarantees provided to those on the London List do not cover fresh court judgments.
Nevertheless, the Business Rights Commissioner notes, he still holds to his opinion that Kakovkin's case belongs to civil law and not to criminal statutes, so his office is readying a number of letters actively disputing the sentence to be submitted to the prosecutor's office in support of an appeal already filed by the entrepreneur's lawyers.
The sentence to Kakovkin is the first one connected with imprisonment, while nine people from the Titov's list have already returned, Titov's office noted. Two of those who returned received a suspended sentence, four cases were dismissed, one was amnestied, and another case is being investigated.