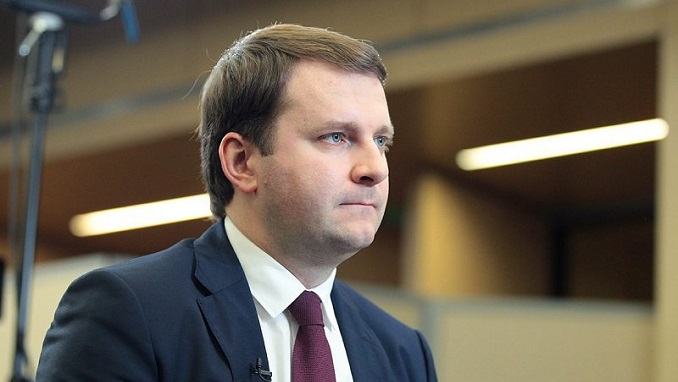 Inflation in Russia will exceed the target of 4% in 2019, but drop again below that level in 2020, Economic Development Minister Maksim Oreshkin said in an interview for Rossiya-24 TV news channel on Friday.
"Next year the VAT hike will push inflation slightly up above the 4% level, though it bears no serious risks for the general inflation situation, while in 2020 (inflation) will again drop below 4%," he said, according to Gazeta.
According to the Finance Ministry's calculations, inflation in Russia will equal 4.3% in 2019, while the VAT increase from 18% to 20% will add 1.3 percentage points to the indicator. Russia's economic growth may slow down to 1.4-1.5% in 2019 compared with 2018, according to Oreshkin.
We expect the next year to be a transition year with growth rates slightly lower than this year. In 2017, (GDP) growth was around 2%, and we expect 1.9% (growth) this year, and around 1.4-1.5% (growth) next year," he said.
Russia's GDP growth rates may start to recover in 2020, he said.
"We expect GDP growth of around 2% in 2020 and around 3% and higher starting in 2021. Those growth rates will exceed the growth rates of the global economy, which means that the share of the Russian economy in the global economy will start growing, and we will be able to outpace both Germany and Indonesia in the competition for the fifth spot on the purchasing power parity," the minister explained.
The general trend of rates reduction will persist in Russia, Oreshkin said.
"True, the rates have slightly risen, which is influencing, particularly the lending dynamics. But this is normal, as short-term rates are set by the Central Bank, while long-term (rates) are connected with various factors, with external factors playing a very important role. But the general trend of their reduction will persist," he said.