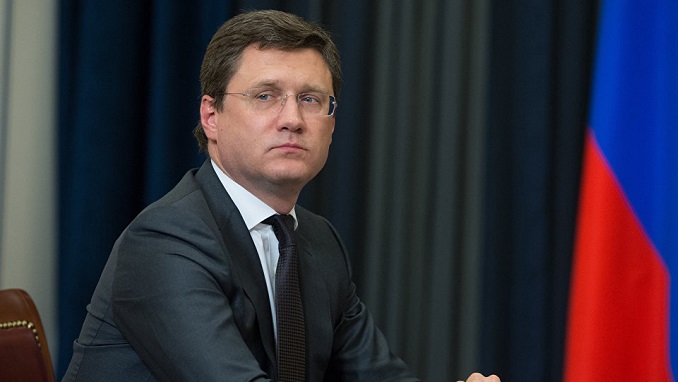 Russia is considering a continuation of the "oil-for-goods" program with Iran, the country's Energy Minister Aleksandar Novak has said, according to Tehran Times.
"We are interested in Iran having the opportunity to buy Russian goods, work, and services, to increase trade turnover and develop relations," Novak said.
The "oil-for-goods" program does not imply direct purchase of oil from Iran by Russia, the minister said. "This is not the purchase by Russia and not by Russian enterprises," Novak added.
U.S. Secretary of Treasury Steven Mnuchin said earlier that the Washington administration will impose sanctions against Russia, China, and the European Union if they continue buying oil from Iran.
In May 2017, Iran and Russia reached an agreement to begin oil supplies under the oil-for-goods program established back in 2014, when the anti-Iranian sanctions were still in effect. The volume of the deal was agreed to stand at 100,000 barrels a day.
Prior to the U.S. withdrawal from the Joint Comprehensive Plan of Action (JCPOA) on Iran's nuclear issue, Novak spoke of extending the agreement on Iranian oil supplies to Russia under the oil-for-goods program for another five years.
The expected drop in Iranian crude exports this year due to renewed U.S. sanctions, coupled with a decline in Venezuela's production and outages in Libya, Canada, and the North Sea have driven oil prices to their highest since 2014 in recent weeks.
OPEC and other key producers including Russia responded to the tightness by easing a supply-cut agreement in June.