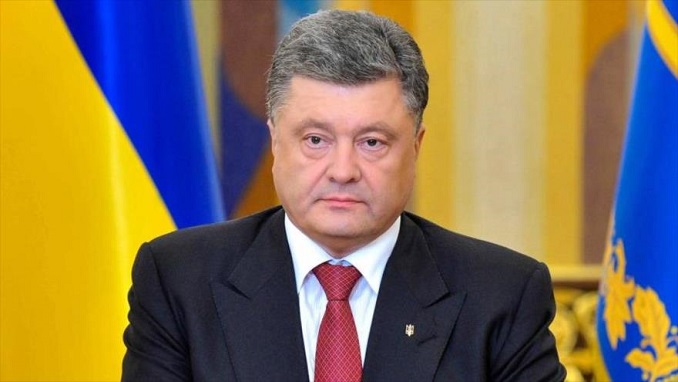 Ukraine's fifth President Petro Poroshenko said that he was not afraid of possible imprisonment since earlier several attempts had already been made to bring him to justice, TASS reported.
"I'm not afraid of anyone or anything, my political force is not afraid of anyone. I've been in opposition for many years. And these boys (the new government) are not the first who wanted to hide Poroshenko," the former head of state said in an interview with Ukrainian Channel 5. Poroshenko emphasized that he has many mechanisms for protection. But if the Ukrainian court makes a decision, not in his favor, then this, in his opinion, will, first of all, "hit the state and the authorities."
Poroshenko in Ukraine appears in a number of criminal cases, including high treason, abuse of power, money laundering, tax evasion, an attempt to usurp the judiciary, a case is being investigated in connection with his name "on the illegal appointment of the Cabinet of Ministers of Ukraine in 2016 year in the absence of a coalition in the Rada."
One of the cases concerns the Forge on Rybalsky, a plant that was one of Poroshenko's largest assets. According to unofficial information, the former head of state fictitiously sold it to Ukrainian businessman Sergei Tigipko. The case of the sale of the plant was opened on suspicion of tax evasion and further legalization of proceeds of crime.
Another case under investigation concerns the possible involvement of the ex-president, as well as the former head of the National Bank of Ukraine (NBU) Valeria Gontareva and a number of other persons, in the transfer of funds from the Ukroboronprom state concern to offshore. And on September 12, Ukrainian law enforcement authorities raided the Kyiv Zhuliany airport in the case of Poroshenko using fake passports when traveling abroad.
In early August, it became known that the State Bureau of Investigation of Ukraine registered a criminal case that concerned the possible trip of the ex-president and those close to him to the Maldives with fake documents in 2018 with the assistance of customs and border services.