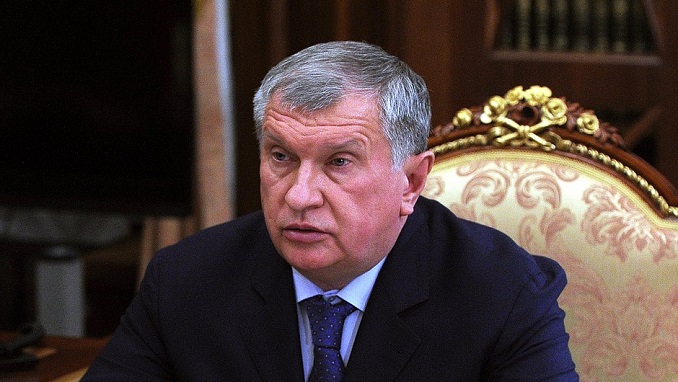 A decision by the Ukrainian Parliament in September to allow electricity imports from the Russian Federation and Belarus for the first time since 2015 will mostly benefit Igor Sechin's Inter RAO, energy expert Volodymyr Omelchenko writes in an opinion for Energy Voice.
Sechin, a known ally of Russian president Vladimir Putin and chief of state-run oil giant Rosneft, is currently under international sanctions in connection with the annexation of Crimea and Russia's military aggression in the Donbass regions.
Omelchenko, who is director of energy programs at think-tank Razumkov Center, argues that the Parliament's move is a mistake.
"This decision undermines Euro-Atlantic unity in relation to the application of these sanctions and will compromise Ukraine's standing with our western partners," he writes, also calling the decision "flawed and deeply concerning for a number of critical reasons".
Additionally, the new Belarusian national power producer (NPP), Ostrovets, is also likely to supply electricity to Ukraine. Many EU countries, namely Poland and Lithuania, strongly oppose the purchase of electricity produced by this NPP because of its poor environmental record. Buying electricity from Ostrovets will compromise our relations with these strategic partners, Omelchenko writes.
"Under the terms of Ukraine's agreements with the EU, it is impossible to integrate our energy systems while commercial supplies of electricity continue to be imported from Russia and Belarus. Decisions of this type not only compromise our ability to deliver on the objectives of our energy strategy in practical terms, they also undermine the confidence of the EU in our commitment to doing so. Neither is positive for Ukraine," the expert notes.