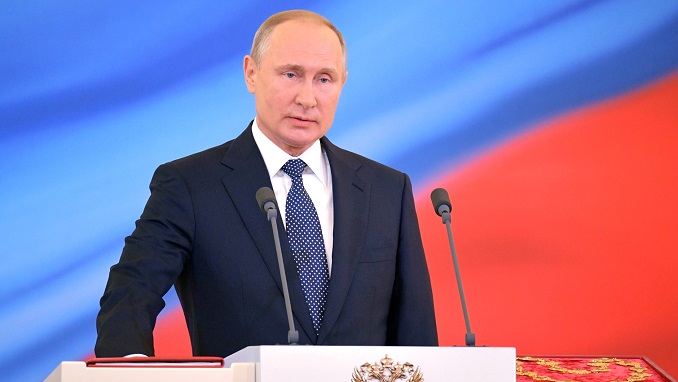 Russian President Vladimir Putin promised on Saturday to invest heavily in education, infrastructure, and health care in order to give his ruling party a pre-election boost, according to Reuters.
Putin, 68, also declared that two of his closest friends, the military and foreign ministries, would head the campaign for the ruling United Russia party in the September parliamentary elections.
Alexei Navalny, Putin's most prominent domestic opponent, and his followers are barred from voting after being deemed "extremists."
During his speech at the party's congress, Putin praised United Russia's "ability to rejuvenate and constantly expand."
Its popularity ratings are at a multi-year low, according to a research by the Levada Center, an independent pollster, while real incomes drop and inflation soars. In March, it was shown that only 27% of Russians supported the party, down from 31% in August.
Putin suggested that Russian Defense Minister Sergei Shoigu and Russian Foreign Minister Sergei Lavrov top the list of party candidates in the elections.
According to Carnegie Moscow Center senior fellow Andrei Kolesnikov, the most popular ministers are Lavrov and Shoigu.
Putin proposed extending an infrastructure funding program through 2026 and allocating 100 billion rubles ($1.4 billion) to a pandemic recovery program.
He also pledged more financing for road construction and restated his support for a prohibition on certain types of timber exports, which will take effect on January 1, 2022.
Although Putin has never been a member of the United Russia party, he was influential in its establishment 20 years ago.