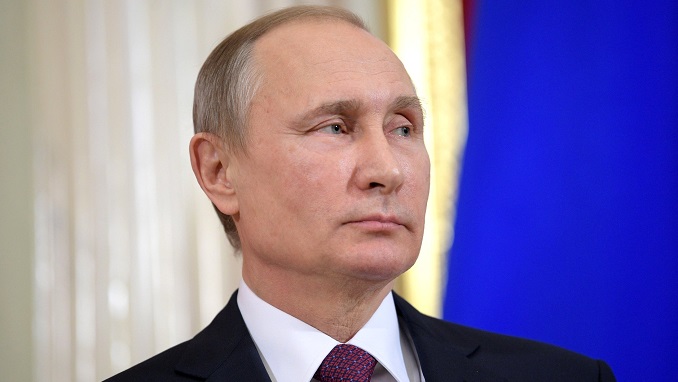 More than 1.5 million people had sent in their complaints and questions for the "Direct Line with Vladimir Putin" program on Thursday, an annual live call-in show on national television, which Russian President Vladimir Putin used to assure the public that the economy was recovering and salary increases were on the way, RIA Novosti reports.
The president began by telling the audience he understood their concerns about stagnating incomes, but he said the economy was recovering. He also announced wage increases for public sector workers and said a major government spending program would soon deliver higher living standards.
Putin's popularity has declined steadily following reforms that raised the state retirement age and years of falling wages. These were some of the grievances Russians raised on the call-in TV show, along with other domestic issues such as potholed roads, rubbish disposal, derelict schools, and overcrowded health care facilities.
"We are seeing that production has started to grow and inflation has dropped to below 5% and incomes have started to go up," he said, but added that Russia needed to "change the structure of our economy, to make it high-tech, digital."
According to Putin, Russians will see a boost in their living standards if they raise their labor productivity, which is among the lowest of the world's major economies, according to the Organization for Economic Co-operation and Development (OECD). Living standards have declined as the country's economy has stagnated and real incomes have fallen over the past five years.
Putin sought to play down the impact of international sanctions implemented after Moscow's 2014 annexation of the Ukrainian territory of Crimea. While he acknowledged that the restrictions had taken a toll, costing Russia $50 billion, he claimed the damage had been far worse in European Union countries.
Putin's marathon Q&A session has become a yearly tradition during his nearly two decades in power, giving him a chance to shape narratives around pressing issues.
The Russian president has made efforts to raise living standards a cornerstone of his current six-year term with an ambitious $390 billion spending program.