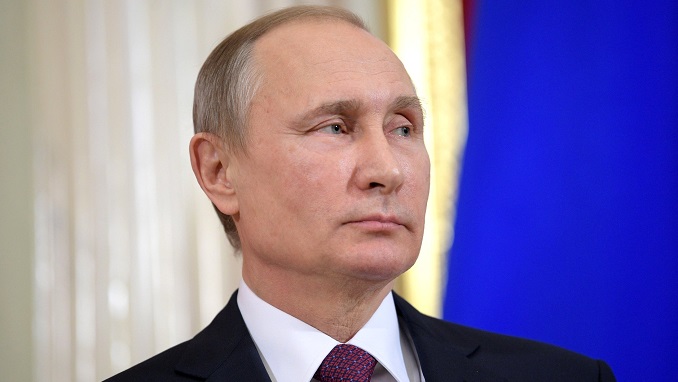 Russian President Vladimir Putin met Wednesday with the winners of the first "Considerable Business" award, some of the country's brightest entrepreneurs, whose projects have been selected as best from tens of thousands of applicants, Bankir.ru reports.  
The best ones were chosen in six nominations: "Early success", "Fast growth", "Innovative advance", "Good business", "Real product", along with a Grand Prize. The winners are promised the so-called "golden year": tickets to economic forums in Petersburg and China, help from curators: captains of Russian companies, privileges in state banks.
Artyom Malanin, 25, is among the six winners of the national award. More than 32 thousand applications were submitted from 60 regions of our country. Under the terms of the competition, employers must not be over 40 years of age.
"We received a municipal grant from the employment center and we were able to do our workshop, our team," says Artem Malanin, Managing Director of Nadezhda LLC.
Grand Prize winner Nikolay Kuzyakov, producer of Penza's Vanyushkin candy confectionery, is now only trying to enter the world market.
"Now we are interacting with China, but our products are natural and call for a long lifespan, and the one and the other do not combine in any way," says Nikolai Kuzyakov, the founder of the company Vanyushkin Sweets.
Another opportunity that the winners of the awards received in six nominations was a meeting in the Kremlin with the head of state. For young entrepreneurs, this is, of course, an opportunity to discuss the problems faced by new entrepreneurs and the prospects for the development of small and medium enterprises in our country.