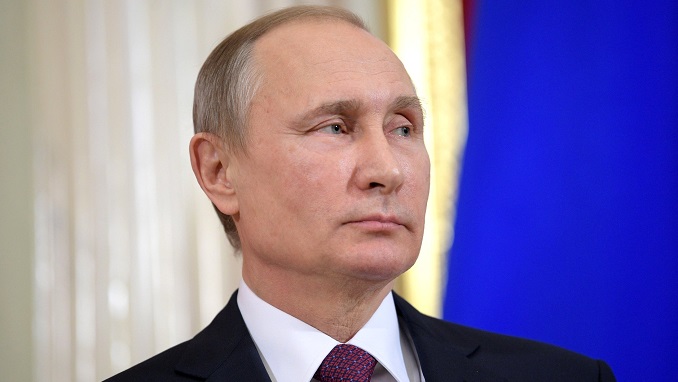 Russian President Vladimir Putin called on the central bank and top government officials to find ways to boost the growth of real incomes in the country which he called "insufficient", state-run news agency TASS reported.
"Given the increase in wages in the economy, real incomes of people are growing slowly. This raises concern," the Russian leader said, opening a meeting on economic issues.
The issue of real disposable incomes has recently been one of the most socially-sensitive in Russia where economic growth has slowed from an average of about 7% a year from 2000-2008, coupled with a steep drop in the ruble amid Western sanctions and lower oil prices.
At the same time, Putin noted that there are positive factors. In particular, he said, inflation is gradually approaching the target. "Now it is about 4.5% in annual terms," he stressed.
The Russian president, who has repeatedly ordered attempts to boost the country's economic growth to make it one of the world's top five economies, said GDP growth of 0.7% in the first six months of 2019 was not sufficient.
"The pace is certainly positive but the overall dynamics can't be satisfactory for us. We need to make economic growth more sustainable and dynamic," Putin said.
He invited the meeting participants to express their thoughts on what concrete steps should be taken to increase citizens' incomes and, on the whole, to give more sustainable economic growth.
The meeting was attended by the head of the presidential administration Anton Vaino, assistant to the president Andrei Belousov, First Deputy Prime Minister and Finance Minister Anton Siluanov, Economic Development Minister of Maxim Oreshkin, and the head of the Bank of Russia Elvira Nabiullina.