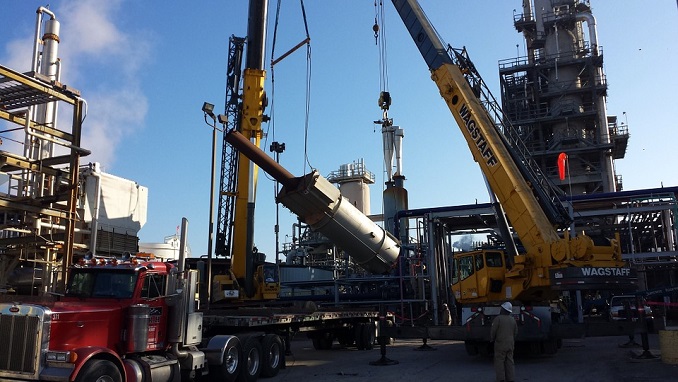 European refiners are forced to buy increasingly expensive Russian oil to replace sour crude Washington has blocked from the global market by imposing oil sanctions on Venezuela and Iran, Reuters reports citing trading sources and data.
The impact of sanctions is compounded by OPEC members, which have mainly cut sour crude output as part of their deal with allied producers to boost oil prices. Meanwhile, a large, new refinery, designed to run on sour oil, has just started up in Turkey, the news agency writes.
Being mainly light and sweet, U.S. oil is not an alternative, despite soaring output and exports, which are set to jump later this year as new infrastructure comes online.
As a result, European refiners have been left competing to secure as much medium, sour Russian Urals as they can, pushing the differential of that oil to levels not seen since 2013.
"Urals is anchored in a positive zone versus dated Brent and there is no indication it will fall to a discount any time soon," a trading source at a European oil major said.
In the Mediterranean, the differential for Urals typically trades at a discount of at least a dollar to benchmark dated Brent but since early November, the level has spiked and now stands at a premium of 70 cents a barrel. For a 600,000-barrel cargo of Urals, that rise translates to an extra $1.35 million cost.
Thanks to the higher premiums, Russia made an additional $140 million in March from seaborne and pipeline deliveries versus October prior to the sanctions coming into effect.
Initially, Europeans gravitated to heavy, sour Venezuelan oil when sanctions on Iran hit in early November but then Washington also placed sanctions on the Latin American country in late January in a bid to oust President Nicolas Maduro.
Even though sanctions on Venezuelan crude will not come into effect until the end of April, the oil is effectively already untouchable as the U.S. State Department has exerted direct pressure on foreign companies to stop all dealings.