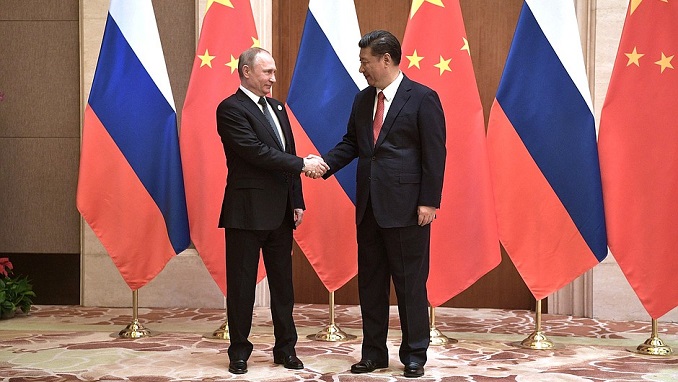 Russian President Vladimir Putin has hit out at U.S. sanctions against Moscow, saying that Russia has been forced to reduce its dependence on the U.S. dollar because of American political pressure, Bloomberg reports.
Speaking at the Global Investment Forum in Moscow on November 28, a day after Russia raised 1 billion euros with its first euro-denominated Eurobond issue in five years, Putin said:
"We don't want to move away from the dollar. The dollar is moving away from us," Putin said at the forum before an audience that included foreign business executives, suggesting that U.S. sanctions were restricting Russian transactions in dollars.
"The people who are making decisions aren't shooting themselves in the foot, but somewhere a bit higher up," he said.
"Instability in dollar payments is prompting very many countries to find alternative reserve currencies and create payment systems that are independent from the dollar," Putin asserted.
The strongman, who has been president or prime minister since 1999, is planned to meet with U.S. President Donald Trump on the sidelines of a G20 summit in Argentina on November 30-December 1, but the plans are now uncertain after Trump said he might not meet with Putin following a Russian-Ukrainian confrontation at sea off Crimea.
In separate remarks during the economic conference, Putin said that the escalating trade friction between the United States and China is opening the door for Russian producers to enter the Chinese market.
"According to WTO estimates, the mutual restrictions recently imposed by G20 countries reduced global trade by almost $500 billion. Is anyone interested in this, including such a large economy as the US? For us this creates certain opportunities," Putin said, explaining that Russia will supply soybeans to China instead of the U.S.