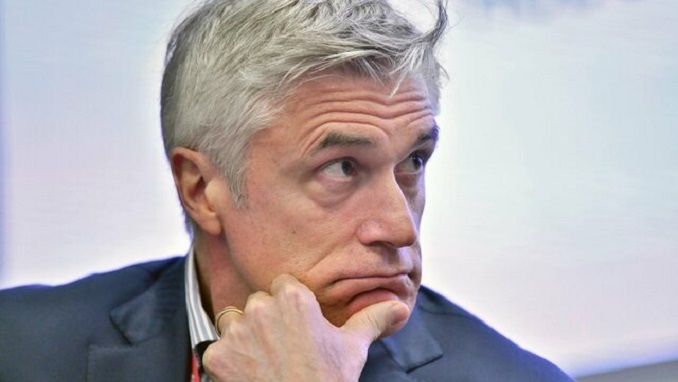 The head of Russia's sovereign wealth fund RDIF has appealed to a court in Moscow to move U.S. investor Michael Calvey and several other detained executives of the Baring Vostok private equity group to house arrest, the fund said on Thursday, according to CNBC.
"It is very difficult to comment on the situation around Michael Calvey's detention not knowing the details of the charges. However, here at the Russian Direct Investment Fund we know Michael Calvey and the team of Baring Vostok as highly professional investors committed to the highest ethical standards accepted in the investment community," Dmitriev said, speaking at the Munich security conference. He added that he would personally vouch for Calvey.
The veteran U.S. businessman, currently being held in pre-trial detention, and several other senior executives were arrested last week on suspicion of defrauding Vostochny Bank shareholders. They deny the allegations and say the case is being used to apply pressure in a business dispute.
On Thursday, the Kremlin said it hopes that "truth will be established in the case of Michael Calvey," and that this matter will not affect the investment climate in Russia.
"We cannot comment and never comment on the investigative actions. We have no doubt that the investigation will establish the truth," Presidential spokesman Dmitry Peskov told reporters, noting that "except for the court, no one can name Michael Calvey guilty."
"We also believe that these investigative actions against Michael Calvey will not in any way affect Russia's investment climate because Russia has been and remains interested in creating the most comfortable climate for foreign investors," Peskov said.
Baring Vostok Capital Partners (BVCP) was launched in 1994 and it is one of Russia's oldest and largest investment funds. It has raised $3.7 billion in the capital, investing $2.8 billion into 80 companies across the former Soviet Union, including some of Russia's leading firms, such as its tech star, Yandex.
Calvey's arrest recalled the case of Bill Browder, a prominent American financier and one-time supporter of Vladimir Putin's who was expelled from Russia in 2005. He became a fierce Kremlin critic after his lawyer, Sergei Magnitsky, died in a Russian prison.