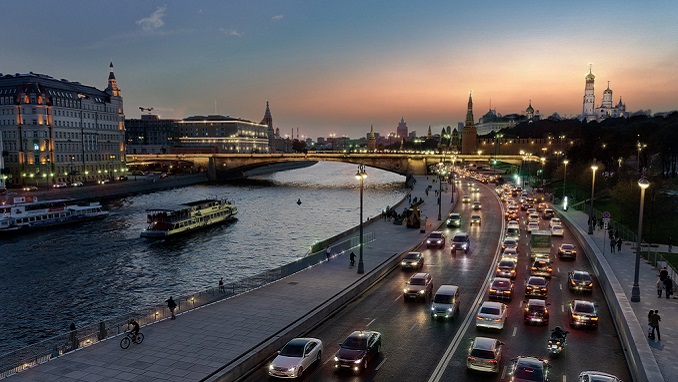 The Russian economy has "recovered" after the new coronavirus epidemic, but its recovery potential has not yet been exhausted, said  Economic Development Minister Maxim Reshetnikov, according to TASS.
He was responding to a remark made by Alexei Kudrin, Chairman of the Accounts Chamber, during the Moscow Financial Forum plenary session.
"The country's economy is upbeat." According to the second-quarter data, Russia's GDP has completely recovered: it is up 0.3 percent on average in the first quarter of 2021 compared to the pre-pandemic level, and up 0.4 percent in July. According to our calculations, the potential for economic recovery has not been exhausted – there remains a growth reserve in sectors that have not yet regained pre-pandemic levels (mines, passenger transportation, consumer services – TASS)," Reshetnikov said.
The Minister said that the Russian economy is recovering as shown by improved labor market conditions, a good picture in the sectoral environment, and strong investment trends.
"The fact that business is spending money in its growth, increasing capabilities, indicates that the economy has recovered," Reshetnikov said of the investment situation. Today, he claims, investments are being made in areas that were severely impacted by the epidemic, including the hotel industry, catering, and commerce.
The minister also said that the August payments to parents for their kids, as well as the September payments to retirees and military people, would boost consumer demand and overall economic development.
Earlier in the day, at the conference, Alexei Kudrin, the chairman of the Russian Accounts Chamber, said that the crisis created by the spread of the coronavirus had not been completely resolved, despite the fact that several nations would achieve pre-crisis GDP levels this year.
"This pandemic catastrophe is far from finished." Although several nations will achieve pre-crisis GDP levels this year, our country, as Mishustin said, has emerged from it," said Kudrin.
"According to him, the pandemic crisis is not standard in nature, and it does not operate in the same manner that the mechanisms of other regular economic or financial crises work." "In order to address the problems of a non-standard crisis, we must be prepared for more unpredictability and greater flexibility," he added.