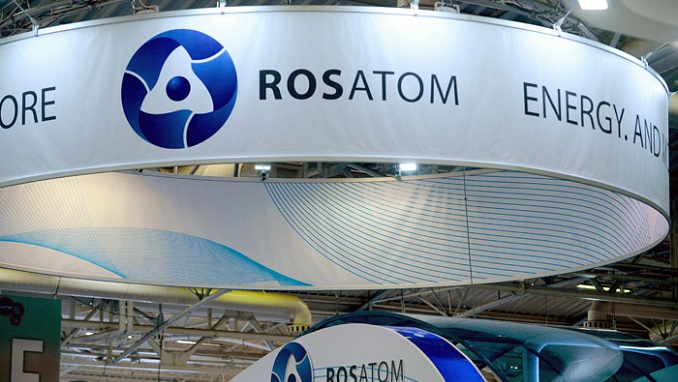 Rosatom, Russia's state-run nuclear energy corporation, plans to join the world's top 15 maritime carriers, launching cargo delivery via the Northern Sea Route by 2020 and earmarking nearly $7 billion for this goal, Interfax reports. 
According to a Rosatom presentation prepared for banks, the company plans to ship cargo from Southeast Asia to Europe through the Northern Sea Route and some cargo from the southern route — from Asia to Europe via the Pacific and Indian Oceans, the Suez Canal, the Mediterranean Sea and the Strait of Gibraltar.
Rosatom expects to deliver 72 million tons of cargo per year, including 43 million tons in containers. According to the state corporation's estimates, the Northern Sea Route will help it shorten travel by 10-32% from major Asian ports (Hong Kong, Shanghai, Yokohama, Busan and Tianjin) to key European harbors (Rotterdam, Copenhagen, Le Havre, Southampton and Hamburg).
Vedomosti writes that Rosatom's investments in maritime traffic will reach $6.97 billion, going mostly on building modern cargo ships ($5.76 billion), while the rest will be spent on modernizing port infrastructure, the fleet's maintenance, and floating docks. 
The state corporation plans to bankroll the project from its own funds, bank loans and reinvestments of the project's money in a 21%, 50% and 29% proportion.
A spokesman for VTB told Vedomosti that the bank was considering plans for financing the construction of nuclear-powered icebreakers and some other of its Arctic projects. 
Rosatom plans to launch maritime traffic by 2020, and expects that its revenue will reach nearly $700 million per year by 2023, and hit $5.6 billion by 2026.