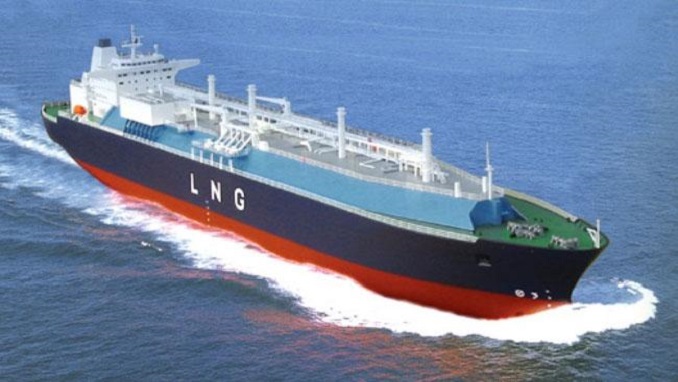 Liquefied natural gas, the share of which in the world market is on the rise, is becoming a key rival for Russia's pipeline gas, Nezavisimaya Gazeta writes.
As the price of LNG is falling, foreign analysts warn that in the near future LNG would overtake the share of pipeline gas, dealing a heavy blow to Russia's energy exports in the next decades. 
According to the International Energy Agency's (IEA) World Energy Outlook 2019 report, developing Asian states are a major growth driver for LNG globally. Analysts expect that over the next decade, Russia's energy giant Gazprom could lose more than one-third of its earnings from pipeline gas supplies to Europe, with its share on the European gas market to be nearly halved.
The major reason behind Europe's declining pipeline gas imports will be growing LNG supplies, IEA's report said. By 2030, Gazprom will account for more than 20% of the European market, a major drop from last year's 36.7% share on this market.
At the moment, LNG prices are decreasing as the market is facing an oversupply. The current situation on the LNG market in northeast Asia, where the price on supplies of one million BTE of gas over the past week dropped 7.5% demonstrates the fragile balance on the global LNG market, experts told Nezavisimaya Gazeta.
A drop in prices in Asia is closing the gap in prices between Europe and Asia and this could exert greater pressure on the European spot market, said analyst Mikhail Kogan of the Higher School of Finance and Management. "This is not the best news for Gazprom, which still feels pressure over the Third Energy Package," he noted.