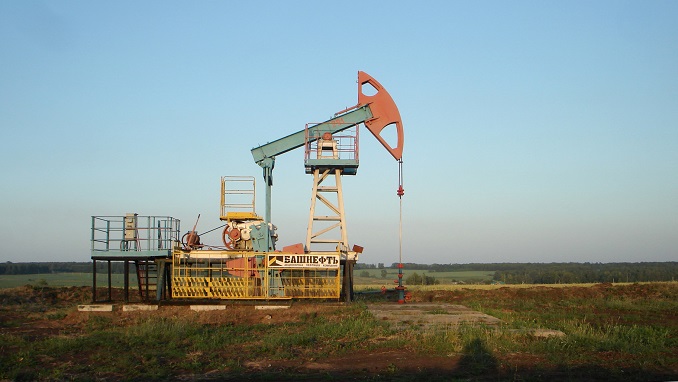 A major Iranian oil project will most likely go to a Russian or Chinese partner, as most U.S. and European oil majors are side-lined due to Washington's sanctions against Tehran, OilPrice.com reports. 
Last week's announcement from the director of integrated planning at the National Iranian Oil Company (NIOC) Karim Zobeidi that the South Pars Oil Layer (SPOL) project will be assigned to Iranian companies is just part of a holding position allowing for some development of the field whilst Iran can negotiate a deal with an international oil company (IOC) partner.
"Right now we have reached a point where either the U.S. will be persuaded to come back to the negotiating table to discuss re-engaging with the JCPOA [Joint Comprehensive Plan of Action] or it will be sidelined in this and Russia and China, and to a lesser extent Europe, will just go about their business with Iran regardless," a senior oil and gas industry source who works closely with Iran's Petroleum Ministry told OilPrice.com last week.
Up until the moment the U.S. decided to withdraw from the JCPOA last year and then to re-impose sanctions, Iran had a number of potential IOCs vying to sign the Integrated Petroleum Contract (IPC) for the SPOL development. 
From Iran's perspective, optimizing oil flows through the involvement of a well-equipped and well-functioning IOC is a key to optimizing the production structure of its oil industry as a whole.
"Onshore, around 6-8% of fields are experiencing loss of output that can only be restored with EOR [Enhanced Oil Recovery] techniques, whilst offshore the figure is between 12-15%, we think," says Richard Mallinson, a senior cross-energy analyst for global energy consultancy Energy Aspects.
Previously, the principal IOCs with interests in the SPOL was Denmark's Maersk Group and French oil supermajor Total. Ironically, given the subsequent turn of events regarding Iran's supergiant non-associated South Pars gas field, many in the oil industry believed that one of the reasons for Total's $7.45 billion (€6.4 billion) purchase of Danish A.P. Moller-Maersk's oil and gas unit was to boost the French company's chances of being allowed to run the flagship Phase 11 of the South Pars field via being allowed first to develop the SPOL.