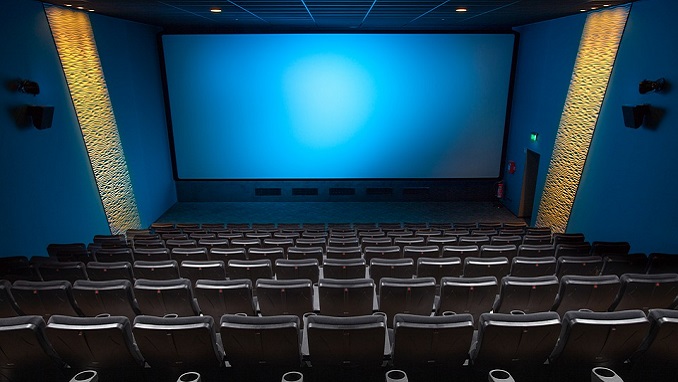 In 2018 Russian movie-goers set a new record with 56 million visits to a cinema to generate a box office take of 13.5 Bln rubles ($200 million), which means Russia's cinema business is growing three times faster than the real economy, Kommersant reported.
Still, analysts are cautious to hail the revival in the sector, saying it is still in its adolescence. Even the five biggest chains combined still only account for a third of the box office, the report says. Moscow cinemas in the country remain stand-alone affairs and more have become intimately wrapped up with the development of big malls in the regions.
The Oktyabr cinema on Novy Arbat in central Moscow is an icon of the business. Established in Soviet times, it is the largest in the country and the flagship movie theater of Karo Film, the third largest chain in Russia which primarily focuses on the big urban sprawls of Moscow and St Petersburg.
"Oktyabr was 50 years old in 2018 and the biggest in the country," says Olga Zinyakova, a former movie producer who is now Karo's young CEO and responsible for growing the business. "One of the drivers of Oktyabr is art films we show that you can't see anywhere else. Another, which accounts for 50 percent of the box office, is the festivals; we run British, Japanese, Irish festivals and many others. They are popular with the audience, who are ready to pay a premium to see movies like these."
Cinemas increasingly have to compete with online streaming services like Netflix, but Russia also suffers from one of the worst piracy problems in the world. Zinyakova says the pirates are a problem but simply making good films is a bigger issue.
Russia has a long history of grand movie making, personified by the likes of Sergei Bondarchuk and Sergei Eisenstein, who were pioneers in the cinematographic business. However, Zinyakova says there is not too much difference in the tastes of Russians and the rest of Europe. The business is developing along the same lines as in the West.
"Take the art niche. This has been growing in Western Europe too and now accounts for 5-7 percent of the total box office. Two years ago we had just 1 percent and now it 3 percent, which is significant growth. To be honest I can't say we are more cultured than Western Europe," says Zinyakova, adding that Oktyabr shows Soviet classics that go down well with audiences.
The box office take has been growing in recent years, but the business has been knocked like everything else by the external shocks to the economy. 2015 and 2016 were tough years following the crash of oil prices and a sharp devaluation of the ruble.