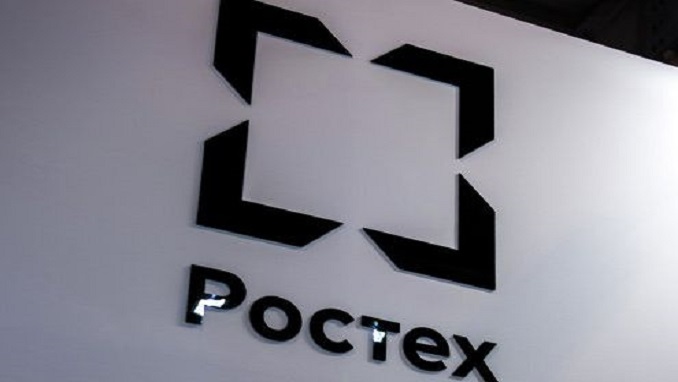 Three development scenarios for the future of Russia's United Aircraft Corporation (UAC) were prepared by its parent holding, state-run tech conglomerate Rostec, Kommersant reported.
UAC controls Russia's major aircraft manufacturers Sukhoi, MiG and Irkut. A year ago, the Russian government handed control of 92% of UAC to Rostec, with the full acquisition to be completed in 2020.
All three scenarios require the government to subsidize Rostec to the tune of 350 billion roubles ($5.4 billion) in order to settle massive debts, including 182 billion of past years' losses, 63 billion of outstanding investments in research and development programs, 59 billion of clients' pending obligations, and 46 billion of UAC's bonds issued to cover the historical 2011 deficit.
According to some estimates, until August, UAC's bank debt total had reached 509 billion rubles ($7.8 billion). If the government subsidies are provided, this debt will reduce to 159 billion, leaving 89 billion still to be restructured.
Apart from the government help, Rostec's first scenario also includes the elimination of non-core assets from the balance sheet, the optimization of land parcels and unused production areas and the adjustment of inventory in accordance with the aircraft production programs. Rostec believes that those measures may collectively improve UAC's financial position but will not solve all the problems due to "insufficient production capacity utilization and overstaffing" and therefore, in a few years time, Russia's aviation industry will again require further government subsidies.
The second scenario involves the drastic scaling down of Russia's aircraft industry by reducing the number of final assembly sites and component production companies, and also by cutting staff numbers. Last year, salary costs were responsible for about 60 per cent of all of UAC's expenses, costing the company a total of 89.4 billion rubles ($1.37 billion). Those measures will allow the company to reach breakeven even without an increase in orders.
Apart from the optimization, the third scenario sees Rostec receiving massive government support for the large-scale sale of Russian-produced aircraft, with the State Transport Leasing Company (known by its Russian acronym GTLK) setting up a new regional airline that will operate only Russian-built Superjet 100 and MC-21 aircraft. This plan would also require the government to subsidize the interest rate costs on credit and leasing finances.
The acquisition of UAC remains aligned with Rostec's ambition to consolidate all of Russia's national aviation monopoly assets in its hands. The corporation already controls Russian Helicopters, the country's rotorcraft specialist, aircraft engine manufacturer United Engine Corporation and some 750 aircraft components producers that supply up to 70 per cent of parts for UAC's own aircraft programs.
The resulting structure – which is remarkably similar to that of the former Soviet Union's Ministry of Aviation – is an aviation cluster estimated to have an annual turnover of some $15 billion.