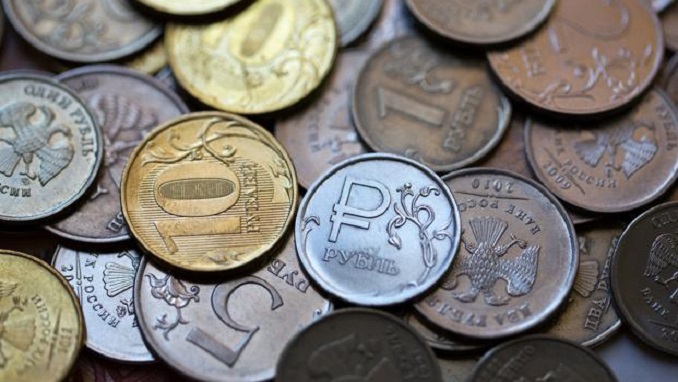 The Russian ruble slightly weakened against the dollar on Thursday, following the downward movement of emerging market currencies after having reached a four-week high over high domestic demand on Wednesday, Reuters reported.
The currency was slightly weaker against the dollar at 66.49 and remained unchanged at 75.55 versus the euro at 07:35 GMT.
On Thursday, the Bank of Russia said it had resumed forex purchases on January 15 after a five-month hiatus. It said foreign currency worth 15.6 billion rubles ($234 million) had been purchased on that day. The Russian central bank had halted forex purchases in August when the ruble was especially volatile.
According to Alexei Zabotkin, head of the central bank's monetary policy department, these operations, which restore daily downside pressure on the ruble, are not expected to disrupt the market balance.
Many emerging market currencies edged down on Thursday, reflecting uncertainty over China's economic growth outlook and reminders of discord in Sino-U.S relations.
Brent crude oil, a global benchmark for Russia's main export, was down 0.4 percent at $61.09 a barrel, dipping slightly as U.S. crude production quickly approached an unprecedented 12 million barrels per day (bpd).
Russia netted its biggest bond sale in almost half a year and the ruble reached its strongest against the dollar since December on Wednesday as rebounding oil prices and a risk-on wave in global markets offset the lingering threat of sanctions at its first auction of 2019.