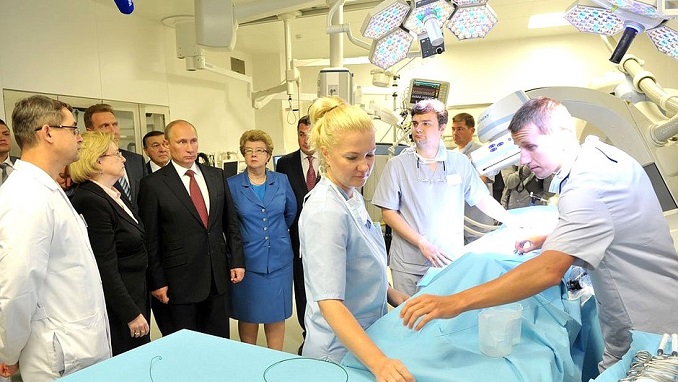 More than 300,000 foreign patients came to Russia for medical services in Russia in 2018, Healthcare Minister Veronika Skvortsova said on Tuesday, according to TASS news agency.
"If you recall, we reported the results – 20,000 foreign patients in 2016, 120,000 in 2017; according to preliminary data, over 300,000," Skvortsova said at a panel session during the Gaidar Forum.
The popularity of medical treatment in Russia among foreigners helps to bring extra money to Russia, the minister added.
It was reported earlier that the Russian Healthcare Ministry is considering opportunities to boost the export of medical services and inbound medical tourism to Russia. President Vladimir Putin ordered the government in May to increase export of medical services at least fourfold in comparison to 2017 (to $1 billion per year).
The number of medical tourists to Russia is growing thanks to the country's relatively high-quality healthcare that has been made more affordable by the weak ruble.
According to Russia's Association of Medical Tourism (AMT), in-vitro fertilization is now one of the most popular procedures among patients from abroad, especially because it's about 2.5 times cheaper than in Europe or the U.S.
Dentistry, however, is the most popular healthcare sector for foreigners traveling to Russia for medical reasons. About 44 percent of all international patients in Russia seek an appointment with a dentist. For instance, Chinese tourist groups often find time to visit a dentist's office in-between guided tours, according to AMT President Konstantin Onishchenko.
At the same time, according to data from the Moscow Medshow, a specialized event dedicated to medical tourism, the number of Russian's now actively seeking health treatment abroad rose 47% in the last year making it one of the fastest growing sectors worldwide.
It is now estimated that more than 70,000 Russians travel each year for medical treatments abroad spending in excess of $1.4 billion annually, the Moscow Medshow says.