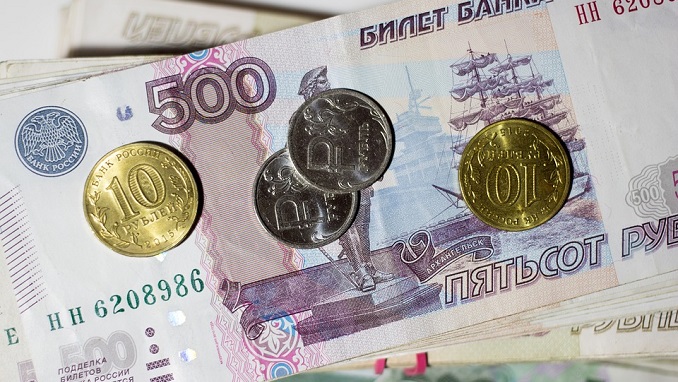 The ruble fell to lows last seen mid-September on Wednesday amid low trading activity and oil prices dropping to below $50, a one-year low, Reuters reported.
By 11:22 Moscow time, the ruble fell 0.43 percent against the dollar to 68.96, being near the minimum reached last week from mid-September to 69.13. Against the euro, the ruble fell 0.42 percent to 78.58.
In the short term, the rouble is seen trading between 68.5 and 69.5 against the dollar, analysts at Nordea Bank said in a note.
Market participants are focusing on the Russian Ministry of Finance, which will hold an auction for OFZ placement on Wednesday.
The demand for bonds is an indicator of market sentiment, given the uncertainty about whether the United States will impose sanctions on Russian government debt.
Oil prices also remained in focus on Wednesday after Brent crude hit their lowest since mid-2017 this week. Brent crude oil, a global benchmark for Russia's main export, was up 1 percent at $50.98 a barrel, hovering slightly above a psychologically-important level of $50 a barrel.
The dollar-denominated RTS index was up 0.3 percent at 1,051.3 points, while the ruble-based MOEX was 0.9 percent higher at 2,310.5 points.
"Oil prices are attempting to grow. The U.S. market is quite capable of rising in the upcoming trading session. There is no motivation for more selling on the domestic (Russian) market," brokerage Otkritie said in a note.