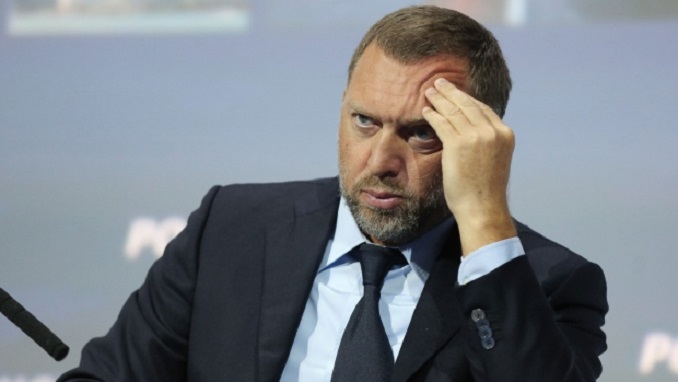 Western hedge funds and major financial institutions were key advocates in getting the business sanctions against Russian oligarch Oleg Deripaska lifted, Yahoo News writes citing sources.
According to three sources with direct knowledge of Deripaska's businesses — two who previously worked for him and one who worked for a hedge fund where he had close ties — the sanctioned businessman was helped by financial majors who had interest for the measures to be dropped.
"Other than his paid help, they [the hedge funds and financial institutions] were his only important advocates," one of the sources said.
In a surprise move, the Treasury Department on Dec. 19 informed Congress it would lift sanctions on three companies owned by Oleg Deripaska, a powerful Russian oligarch who controls much of the world's aluminum output. The sanctions are set to be lifted 30 days after the Dec. 19 notification, unless Congress moves to block the decision.
The economic measures had been imposed last April and hit three companies: Deripaska's holding company, EN+, which had an IPO in November 2017 in London that raised $1.5 billion; Rusal, a large Moscow-headquartered aluminum company, which according to the Treasury statement produces 7 percent of the global aluminum output; and power company JSC EuroSibEnergo. The global aluminum market was in turmoil for weeks after the announcement of sanctions against Rusal, and the company's share price dropped more than 50 percent.
In announcing it would lift the sanctions against Deripaska's companies, the Treasury Department said it had originally sanctioned these companies "because of their ownership and control by sanctioned Russian oligarch Oleg Deripaska, not for the conduct of the companies themselves. These companies have committed to significantly diminish Deripaska's ownership and sever his control."